Global entertainment and media agency Spafax have partnered with LATAM Airlines Group to become the first carrier in South America to offer anime content as part of its in-flight entertainment.
LATAM, which serves over 140 destinations worldwide, will feature a total of 10 hours of the popular Japanese animations through a partnership with Toei Animation Co. – the pioneer of Japanese animation – and Televix Entertainment, a distributor specialized in animation and anime among others genres. Passengers will be able to watch several anime titles and series including Captain Tsubasa, Robotech, Saint Seiya, Digimon, Dragon Ball Z, Mazinger Z, Bleach, Naruto, Nadja, Beyblade and Sailor Moon.
Sergio Lazzeri, Head of In-flight Experience at LATAM Airlines Group, said, "As Latin America's leading airline, we aim to anticipate our clients' in-flight entertainment interests. Spafax helps us to select an engaging mix of content that will resonate across our varied passenger demographic and the anime channel is a superb addition for all ages."
Live-streaming and video-on-demand platforms such as Ani.me are increasingly popular. Last year, the Association of Japanese Animations reported that the anime market recorded 108% growth, finally crossing the two trillion yen mark, or $18 trillion USD driven by overseas sales.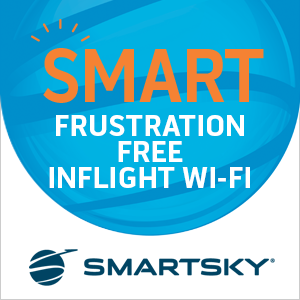 Santiago Edelberg, IFE Account Director, LATAM at Spafax, said, "We are always on the lookout for market trends on behalf of our clients and the audience for anime content continues to grow. We're thrilled to help LATAM be the first airline group in the region to launch its own anime channel."
LATAM's anime channel is available onboard starting September 2019. LATAM was awarded Best Entertainment in South America in 2019 by the Airline Passenger Experience Association (APEX).
About Spafax Group
The Spafax Group is one of the world's leading providers of media sales, entertainment curation and content marketing. Originally founded to serve the airline market, Spafax Group companies now support a wide variety of leading brands around the world. Current clients include Air Canada, American Airlines, British Airways, Japan Airlines, Delta Air Lines, Emirates the Lufthansa Group, Mercedes-Benz, Singapore Airlines and many others. The group is headquartered in London with over a dozen offices around the world. Spafax is a WPP company.