easyJet, Europe's leading airline, is set to become the first airline to offer Speak Now, a feature on its app, which enables customers to search for flights using voice recognition technology. 
The new technology has been introduced to improve the customer experience and offer travellers an easy way to find the flights they want. The intuitive system, powered by Artificial Intelligence (AI) technology, uses Dialogflow, Google Cloud's natural language understanding tool for building conversational experiences.
The feature will ask audible questions to determine the exact booking criteria customers require, making it easier to narrow down criteria such as destination, date and airports they want to fly from. Typically typing out a search query takes 12 taps, but with Speak Now, these few vocal steps, take just seconds.
The new voice search functionality will be available in English on iOS and comes on the back of other recent innovations the airline has developed including Look&Book, a visual search tool using images from Instagram, and a cabin bag-sizer tool, which incorporates augmented reality technology to allow customers to check the size of their hand luggage before going to the airport.
Daniel Young, Head of Digital Experience at easyJet commented:
"We are constantly on the search for ways to improve the travel experience we offer our customers when flying with us and this new technology is a perfect example of that. As part of this, we are continually striving to make booking a flight more accessible for customers, especially those who are visually impaired, and Speak Now helps us achieve this objective.
"We continue to place innovation at the heart of our industry-leading mobile travel app to give our customers the tools they need to have a smooth experience booking flights with us. Embracing this latest technology makes preparing for travel, easy and fun."
Cormac Reilly, VP & Global Head of Travel Partners Solutions, who developed the technology for easyJet at Travelport commented:
"We love partnering with easyJet because, like us, they're always trying to push the boundaries of what's possible to give their customers the best in-app experience. This is the latest in a series of innovative world first features that make booking travel as easy as possible, giving easyJet customers a helpful digital experience. Conversational voice search is a great example of how we're using the latest technologies, including AI and Google Cloud's Dialogflow, to make the experience of buying and managing travel continually better for everyone." 
Dominik Wee, Managing Director Manufacturing and Transportation, Google Cloud shared:
"Dialogflow makes it easy to build conversational agents that use natural language to answer questions or perform tasks. It's exciting to see how easyJet has employed our technology to make booking travel as easy as it can possibly be."
The Speak Now feature will be launched on easyJet's app in the coming weeks.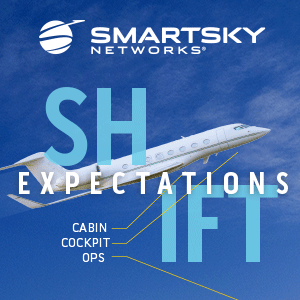 About easyJet:
easyJet is Europe's leading airline offering a unique and winning combination of the best route network connecting Europe's primary airports, with great value fares and friendly service.
easyJet flies on more of Europe's most popular routes than any other airline. easyJet carries over 90 million passengers annually, of which more than 13 million are travelling on business. easyJet flies 325 aircraft on more than 1000 routes to 158 airports across 34 countries. More than 300 million Europeans live within one hour's drive of an easyJet airport.
easyJet aims to be a good corporate citizen, employing people on local contracts in eight countries across Europe in full compliance with national laws and recognising their trade unions. The airline supports a number of local charities and also has a corporate partnership with UNICEF which has raised over £11m for the most vulnerable children since it was established in 2012.
The airline takes sustainability seriously. easyJet invests in the latest technology, operates efficiently and fills most of its seats which means that an easyJet passenger's carbon footprint is 22% less than a passenger on a traditional airline, flying the same aircraft on the same route.
Innovation is in easyJet's DNA – from our launch over 20 years.