Looking to escape the troubles of her native Northern Ireland and fueled by a desire to 'travel the world', Liz Wood joined the UK's Royal Air Force (RAF) at the age of 18. Now, seventeen years later, Wood has left the RAF, and reflects on a career that saw her work as a Chinook Weapons Systems Operator (Crewman) on deployments in Iraq and Afghanistan.
Speaking to Runway Girl Network, Wood says she enlisted in the RAF straight after senior school. "I'd joined my older brother when he went for his entry interview for the Army. Sitting waiting for him, I picked up a magazine that had a photo of a guy hanging out of an RAF Sea King. I knew, instantly, that's what I wanted to do."
After basic training she was posted directly onto the Chinook, her helicopter of choice. "It's by far the best platform for a crewman. It has such a huge cabin space, with so much flexibility. Every day we put something different inside, or underneath…or both."
Today's RAF is recognized for its diversity, but there were fewer women in combat roles during the early 2000s and fewer still among Chinook crewmen. "I was in the minority as a female. For several years I was the only female crewman at the Chinook's Odiham base," she recalls.
The work can be physical, and Wood says: "I concentrated on doing the job to the best of my ability. If I needed help, I wasn't afraid to ask. No one ever told me I couldn't do something, they always showed me how to work around challenges. But then there were also things I could do more easily, like squeezing past vehicles that needed restraining inside the cabin.
"Over the years the job has attracted more women, which is great to see, but the sad fact is that it would be difficult to do if you wanted children. Squadron life and deployments can be so fluid and unpredictable, forcing a few female colleagues into career changes."
The role of Chinook Weapons Systems Operator saw Wood managing the big helicopter's cabin, and with two combat tours in Iraq and no less than ten in Afghanistan, that meant everything from loading wounded troops to moving cargo and operating the aircraft's guns.
"By far the biggest privilege was working with the MERT [medical emergency response team] crews on immediate alert during Operation Herrick in Afghanistan. Those were quite literally the best and worst of times," she says.
"You had to be on top of your game, as part of a constituted four-man crew, all relying on one another. It was so rewarding to rescue injured soldiers and return them to our base at Camp Bastion, and an honor to recover those who paid the ultimate price on the battlefield. It has shaped me as a person, given me a lot of perspective on what's important in life. It takes a very unusual person to do the job, which is why I always looked around me for inspiration and try to be a role model for others, male or female, looking to come into the role."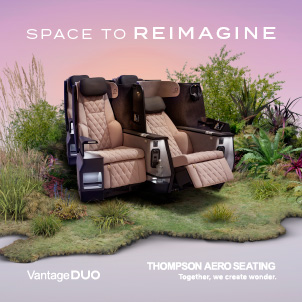 Perhaps in search of a quieter life, Wood now works as a Chinook Mk 6 Simulator Instructor with UK military service provider Inzpire, preparing frontline crews fresh from Chinook operational conversion for worldwide deployment.
The helicopter and its training systems have moved on in almost two decades and Wood is excited about the changes. "This new sim is so different to the system I trained on. Now it's a fully functional cabin device, with the M134 weapons system at the front door and M60 at the ramp. We can even swap these out for a hoist, so that crews can practice the rarely-used skill of winching."
Wood is proud of her career path, and loved her job at the RAF. "I've always felt so lucky to have joined the RAF and been given the opportunity to do the job I dreamed of at 16; it didn't disappoint me at any stage," she says. In fact, Wood perhaps gave as much to the RAF as she received. She left with a Commendation for Services to the Chinook Force, an award she describes as, "the icing on the cake to an amazing career."
Related Articles: