TAP Air Portugal co-owner David Neeleman is "definitely" eyeing the newly-launched Airbus A321XLR, as it would be a logical choice for certain flights from the United States including Chicago, the airline industry veteran entrepreneur tells Runway Girl Network.
On 1 June, TAP launched Airbus A321LR service between Newark and Porto. In reference to the new XLR, which is the latest evolution of the re-engined A320neo and will be the longest-range single-aisle airliner, Neeleman says
"It's not as important to us as it is to everyone else because the LR's performance didn't come in as promised so the XLR was needed to get back that range they promised in the beginning. But fortunately for us, Lisbon is so much closer to the United States [versus] say you're flying out of Paris, even Madrid, so it doesn't affect us as much. But there are places we'd like to fly, [like] Chicago with XLR, so it makes some sense for us."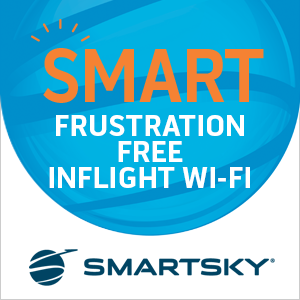 Since Airbus' formal XLR announcement this morning at the Paris Air Show, there has been renewed discussion on social media about whether passengers really want to fly narrowbodies on longhaul routes. And indeed, your author's own 79-year old mother was only just this weekend lamenting Aer Lingus' use of "small aircraft" between the US and Ireland.
But Neeleman reckons that when it comes to twin-aisle aircraft "way too much" attention is given to "the grandiose space in the cabin".
"What's most important," he adds, "is personal space and what you have going on in your personal space." He notes that TAP's A321LR features 16 full-flat beds, and is "a lot like JetBlue Mint aircraft" with extra legroom economy class seats "and even the coach seats in the back have good legroom, big TVs, it's a very comfortable ride and your personal space is no different on the LRs versus the A330s."
He continues, "It's good for us too because it allows us to fly more frequency in the off-season as well." For example, United offers seasonal services to Porto, but the LR allows TAP to do it year-round "because we'll put the LRs in Washington [Dulles] at that time."
Reuters is today reporting that the new A321XLR will pose a cabin comfort dilemma for Airbus, as "Airbus and Boeing have been promoting new carbon-fibre long-haul aircraft such as the 787 Dreamliner and A350, which offer roomier cabins and help passengers avoid jet lag by providing a cabin pressure closer to that felt on the ground."
Asked by RGN to weigh in on this notion, Neelman says, "The 787 talks about cabin altitude, but it's not something we sold with the Airbuses." Noting that he travels a lot and doesn't notice a difference in jet leg, Neeleman adds, "I think it's maybe just hype on the 787."
TAP is touting the fact it is only airline in the world to operate all of Airbus' latest generation NEO aircraft. Does this give TAP an advantage right now, given that Boeing's credibility is in question?
"I don't think so," says Neeleman. "I think what's advantageous for us is to have these new generation airplanes; the fuel burn is so much better." He notes that an A321neo at TAP burns less fuel than an A319 "and one has 147 people [A319] and the other has 220 people, so we're picking up 70 more people for less fuel burn. We're focused on new engine options because they're so much more efficient from a fuel economy point of view."
Related Articles: