Eastern Airlines is a fully certificated United States Flag Air Carrier operating a long-haul fleet of eight (8) B767 aircraft providing ACMI services to a number of international airlines. Eastern is currently awaiting government approval for scheduled authority from New York to points in China, the Caribbean and South America.
Immfly's cutting edge WIFE platform will be installed on nine Eastern Boeing 767s in the coming months. Eastern and Immfly will be offering a disruptive platform with integrated digital services that include a combination of breakthrough revenue generation tools. These tools will be made available in the US market for the very first time and will enable Eastern to benefit from a combination of revenue streams never before seen in the North American market.
Moreover, Eastern passengers will be able to enjoy WIFE premium portfolio of video and audio content from the largest Hollywood studios. The platform will also be made available in multiple languages to serve the airline's demographic profile.
Eastern's President & CEO, Mr. Steve Harfst, confirms "Eastern looks forward to launching Immfly's Connected Digital Services Platform across its full fleet. We see a clear opportunity to enhance our service and operations with one of the most innovative propositions in the market delivering a premium IFE experience to our passengers while fortifying our competitive edge."
Jimmy M. Korff, Immfly's co-founder adds "We are confident we will contribute real value to Eastern's current operations and ambitious plans. Immfly remains committed to expanding the provision of its technology, proven to deliver the optimal IFE experience and digital services, with the most efficient business model in the market. This US partnership with Eastern reinforces the relevance of our unique proposition to international long haul carriers, and builds on the broader success demonstrated with our clients to date."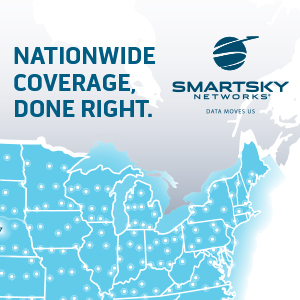 About Immfly:
Immfly is an award-winning provider of Connected Digital Services and Best in Class IFE. Immfly's Digital Services harness capabilities of the connected aircraft to deliver airlines competitive advantage. Immfly's digital services focus on reducing operational costs, increasing revenue opportunities and intelligently applying data strategies to the emerging fully connected journey. Immfly's IFE platform enables airlines to dynamically broadcast premium entertainment content, channels, and services, including Video On Demand, at unrivaled streaming speeds, directly on passenger's personal devices. The platform is available to all aircraft regardless of onboard internet connectivity. With proprietary ancillary tools and active NPS monitoring, Immfly leads industry expertise in the use of onboard digital services to generate positive financial results and boost customer satisfaction. To date, Immfly remains the only company to have delivered profitable IFE.
Immfly S.L. is headquartered in Barcelona with global offices serving full service, low cost and regional airlines worldwide, with a reach of over 65 million passengers. Immfly's services cover +300 destinations across Europe, Asia, N & S America.