Panasonic Avionics Corporation (Panasonic) has today unveiled Insights – a cloud-based data analytics platform, and the latest solution set of its NEXT platform.
Insights harvests onboard and third-party data from a wide range of touchpoints including inflight entertainment, connectivity, social media, location and weather monitors. It analyses this data in real-time to provide airlines with actionable insights, enabling them to create a two-way loop between them and their passengers.
Insights empowers airlines to make smarter business decisions, improve the onboard passenger experience, make operational savings, pre-empt maintenance needs and ultimately drive additional revenue. Airlines will also have access to seasonal and temporal trends data with the ability to benchmark their performance against industry averages and KPIs.
Insights will be accessible for airline personnel via a secure dashboard available on mobile devices including mobile phones, laptops and tablets. It has two main components, a Software as a Service (SaaS) application and Consulting.
The SaaS application offers descriptive, predictive and prescriptive insights. These enable airlines to understand what has happened by looking at usage and media trends, what could happen through using sophisticated modelling techniques and targeted advertising, and what the possible outcomes could be of business decisions based on predictive analytics, price and content optimization and product recommendations.
Consulting has been developed to offer airlines bespoke solutions that both help them achieve their specific objectives, and solve their unique business challenges. Consulting will also release monthly trends reports based on analysis of Panasonic's global data which will be available on a subscription basis.
David Bartlett, Chief Technology Officer of Panasonic Avionics Corporation, says: "Airlines today have access to more data points than ever before, and Panasonic's Insights solution takes all the leg-work out of analysing and leveraging that data.
"By fully integrating Insights across every aspect of their passenger experience, airlines will be able to use the information it delivers to optimise their passenger experience and business performance."
"It is solutions like this that will enable airlines to remain competitive in the saturated market place and continue to grow their market share."
Insights will be available in the second half of 2019.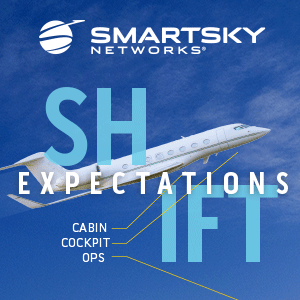 About Panasonic Avionics Corporation 
Panasonic Avionics Corporation is the world's leading supplier of inflight entertainment and communication systems. The company's best-in-class solutions, supported by professional maintenance services, fully integrate with the cabin enabling its customers to deliver the ultimate travel experiences with a rich variety of entertainment choices, resulting in improved quality communication systems and solutions, reduced time-to-market and lower overall costs.
Established in 1979, Panasonic Avionics Corporation, a U.S. corporation, is a subsidiary of Panasonic Corporation of North America, the principal North American subsidiary of Panasonic Corporation. Headquartered in Lake Forest, California with over 5,000 employees and operations in 80 global locations, it has delivered over 14,300 IFE systems and over 2,200 inflight connectivity solutions to the world's leading airlines.
Featured image credited to istock.com/JakeOlimb