AirFi, a leading provider of flexible, portable Wireless IFE systems and cabin retail technology, announced that KLM Royal Dutch Airlines has become its latest customer in Europe.
Since creating the world's first portable Wireless IFE system back in 2014, the aviation industry has contemplated whether the popularity of Wi-Fi personal device based IFE systems will be the death of traditional wired in-seat systems? AirFi will for the first time be deployed alongside existing installed IFE to enhance the experience on the 747s.
"The quality of the current inflight entertainment in the Boeing 747-400s is no longer of the level that it should be. Because the aircraft will disappear completely from the fleet in the coming  years, investing in new [embedded] systems is no longer profitable. With the AirFi system onboard, we can provide the passengers with high quality content via their own mobile devices." said Rene de Groot, COO KLM.
KLM, the world's oldest airline operating under the same name for a century, had planned to fully retire its 747s by 2020, but by deferring its A350 deliveries last year, has given this fleet an extended active life.
"As a relative newcomer to this vibrant industry, we are honored to have our own small part to play in the lifetime of this legendary aircraft. We are hugely proud that KLM and AirFi will become the first to deploy a full-spec portable wireless IFE system alongside an existing installed in-seat IFE system." adds Job Heimerikx, CEO AirFi.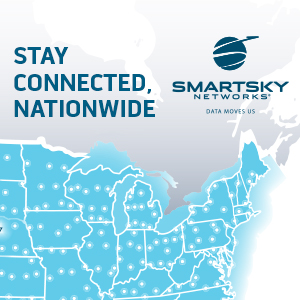 AirFi is the leading provider of flexible Wireless IFE system and mPOS cabin technology to the aviation and other mass-transport markets. Our world's first and best-selling carry-on Wireless IFE streaming system – AirFi Box – has become the benchmark equipment for an industry. AirFi is a full-service provider with highly configurable proprietary hardware, software and an expanding suite of customer success services covering content, connectivity, e-commerce and ancillary revenue generation.
AirFi's interoperability with a multitude of onboard platforms – from our own "Connected Crew" mPOS technology powering many of the world's crew onboard retail systems, to installed, connected steaming hardware – underlines our commitment to be a leading global partner for onboard digital transformation programs.
Designed to effectively and securely bridge the digital information gap between each client, their remote crews and millions of consumers on the move. AirFi is supported by Mainport Innovation Fund, founded by KLM Royal Dutch Airlines, Schiphol Group, Delft University of Technology and Rabobank.