Cobalt Aerospace, which designs and manufactures equipment for aircraft cabin interiors, announced today an expansion of its global operations with the launch of Cobalt Aerospace, Inc in the United States.
Gary Girard (President of Cobalt Aerospace Inc) leads the experienced and highly respected USA-based team in Miami.
He stated, "Cobalt's products are bringing new levels of performance and integrity to the marketplace and I am excited to be a part of showing operators in the USA and Americas the benefits of adopting Cobalt's highly innovative offerings."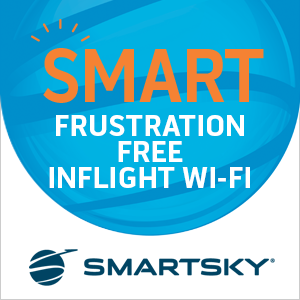 Dan Rust (Director and Co-Founder) commented: "The Americas are a key market for Cobalt and having our new US office in Miami, Florida is the ideal way to support growth and provide an even higher level of service and focus to our customers".
Ben Brown (Director and Co-Founder) also added: "We have very exciting announcements coming soon which relate specifically to the region; new product technologies are on the way, and new operators are joining the Cobalt family."
Cobalt's industry-leading products include Cobalt Spectrum plug and play mood lighting as well as Cobalt Unplugged, the world's 'first to fly' wireless chargers for smartphones and portable electronic devices.
Cobalt will be exhibiting at the 2019 MRO Americas in Atlanta, GA – please come and see us at Booth #3316.