Flight safety improvements for Part 135 operators feature prominently in the National Transportation Safety Board's (NTSB) Most Wanted List for 2019-2020.
Among the action items the NTSB would like to see prioritized over the next two years, the board is calling on the FAA to address the gap in safety requirements between commercial airlines and those operating under Part 135 for air tour, air medical service, air taxi, charter, or on-demand flights.
The NTSB also suggests that operators could take the initiative to address the NTSB's concerns independent of FAA requirements.
The Most Wanted List focuses on three primary safety gaps for Part 135 operations: the lack of a safety management system (SMS), the need for flight data monitoring (FDM), and the lack of controlled flight into terrain (CFIT)-avoidance training programs for fixed-wing operations.
Crashes involving Part 135 aircraft, which might have been prevented by these safety requirements, are "occurring all too frequently", says the NTSB. According to its investigation data, 17% of general aviation fatalities resulted from CFIT accidents; and 53 lives might have been saved between 2000 and 2015 if the operators involved in accidents had established SMS and FDM.
"We don't know how many operators have SMS or FDM programs because the FAA doesn't require operators to implement and report on them," the NTSB states in its fact-sheet. "We have investigated several fatal CFIT accidents involving flights operated under visual flight rules at low altitudes where terrain awareness and warning system (TAWS) alerts were inhibited due to the lack of effective TAWS protections and nuisance-alert mitigations."
There are currently 21 open NTSB safety recommendations for Part 135 operations, which have not been acted on either by regulators or by operators. They include new requirements for flight image-capable and crash-resistant flight data recorder systems to be installed on newly built, turbine-powered aircraft that do not have flight recorder systems operated under Parts 91, 121 or 135 (exempting experimental and nonrestricted-category aircraft).
"The crash-resistant flight recorder system should record cockpit audio and images with a view of the cockpit environment to include as much of the outside view as possible, and parametric data per aircraft and system installation, all as specified in Technical Standard Order [TSO] C197, 'Information Collection and Monitoring Systems.'," the NTSB states in the list of open safety recommendations.
The NTSB also recommends a retrofit of existing aircraft in these categories to install compliant flight recorder systems.
For all existing aircraft operated under Part 121 or 135 which are currently required to have a cockpit voice recorder and a flight data recorder, the NTSB recommends a retrofit to "a crash-protected cockpit image recording system compliant with Technical Standard Order TSO- C176a, 'Cockpit Image Recorder Equipment,' TSO-C176a or equivalent. The cockpit image recorder should be equipped with an independent power source consistent with that required for cockpit voice recorders in 14 CFR 25.1457."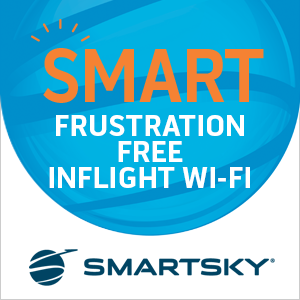 NTSB Chairman Robert Sumwalt introduced the 'Most Wanted List' during a special event at the National Press Club on Monday, and described these recommendations as "broad, longstanding safety issues that still threaten the traveling public".
The list, which has been published since 1990 (biennially starting in 2017), includes 267 open NTSB safety recommendations for all forms of transport under the NTSB's purview. The NTSB grouped these in ten categories of concern, with recommendations aimed at aviation included in five out of the ten categories: Eliminate Distractions, End Alcohol and Other Drug Impairment, Improve the Safety of Part 135 Aircraft Flight Operations, Reduce Fatigue-Related Accidents, and Strengthen Occupant Protection.
NTSB recommendations are just that – recommendations. While they are made based on the findings of NTSB investigations into transportation accidents, and they inform the drafting of new procedures and regulations, they can linger, lost to inaction that is only questioned when another tragedy occurs.
Sumwalt addressed this vulnerability saying, "We at the NTSB can speak on these issues. We board members can testify by invitation to legislatures and to Congress, but we have no power of our own to act. We are counting on industry, advocates, and government to act on our recommendations. We are counting on the help of the broader safety community to implement these recommendations."
Related Articles:
Featured image credited to istock.com/CHUYN