The year 2019 marks 100 years of heritage for British Airways. As the British often do, the airline has remained true to its roots, and is marking the Centenary with a nod to its past including the introduction of some aircraft painted in historic liveries.
The first such aircraft – a Boeing 747-400 – was repainted into BOAC colors in Dublin, and flown to New York JFK on 19 February, following a celebration at London Heathrow the previous day.
The airline is also repainting an Airbus A319 in the colors of British European Airlines (BEA) at Shannon Airport in Ireland. BEA was British Airways' short-haul predecessor before merging with BOAC to become the current airline.
BA will also be digitizing all of the archives in its collection, which is held at the Speedbird Centre inside its corporate headquarters at Waterside, near Heathrow Airport. The collection is vast, and includes artifacts such as vintage uniforms, service items, aircraft models, timetables, and flight manifests with royal passengers.
BA traced its first flight to 25 August 1919, from London Hownslow Heath Airport to Paris Le Bourget. It consisted of only one pilot, one passenger, and some goods to be delivered to the British Ambassador in Paris. The airline was called Aircraft Transport and Travel (AT&T), and this was the world's first scheduled international service. The Aircraft was a De Havilland DH-4a.
Over the decades, British Airways was formed from an amalgamation of several airlines. AT&T floundered and went out of business in late 1920, due to a lack of subsides from the government. Other small airlines in the BA bloodline include Instone Airline Limited, Handley Page Transport, Diamler Airway, and British Marine Air Navigation Company. These airlines all became Imperial Airways in 1924, after the government realized the importance of air services, especially mail carriage throughout the empire.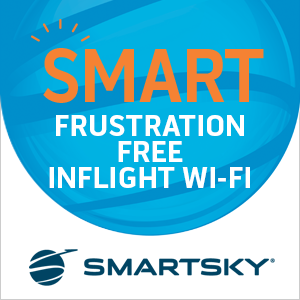 Later this year, BA will begin looking to its future, welcoming the introduction of its first of fifteen Airbus A350 aircraft, which will be fit with a brand new Club World business class, still being kept very much under wraps before its debut. The airline also said that some Boeing 777s will also receive the new Club World seats by year's end. 2020 will bring the addition of BA's first Boeing 787-10 aircraft, giving the airline all three Dreamliner variants. Spending on future investments totals $8.4 Billion.
BA head of brand and customer experience Hamish McVey said that in May or June, BA will introduce a "Future of Flying" program, giving a look at what they think the flying experience may become over the next 100 years, including a look at the future of flying with sustainable fuels and environmental responsibility, along with a diverse workforce.
BA has been no stranger to milestones and innovation throughout its history. In 1927, a four-course luncheon and bar service was introduced aboard the three-engine Argosy biplane on the 2hr 30min flight to Paris, making a leap forward for passenger experience at the time.
In 1958, BOAC began providing the world's first transatlantic jet service, using the Comet 4 from London to New York.
In 1965, BEA carried out the world's first fully automatic landing of a commercial airliner carrying fare-paying passengers.
British Airways in conjunction with Air France introduced the world to supersonic passenger flight on 21 January, 1976 with Concorde. Aboard Concorde, passengers were flown at twice the speed of sound while receiving unparalleled cabin service during that era.
BA introduced one of the industry's first business class cabins in 1978, known as "Club Class" to separate full-fare business travelers from leisure fare tourists.
1995 brought the industry's first lie-flat seats to BA First Class. The airline once again raised the bar in 2000, when lie-flat seats were added to the "Club World" business class.
Related Articles: