Evelop – the airline owned by one of the most prominent tourism groups in Spain, Barceló Group – has become the latest carrier to partner with Immfly.
With a fleet dedicated to long-haul and medium-haul flights, the airline provides services to Barceló Group's own in-house tour operators and on behalf of European tour operators in the Scandinavian and British markets.
Beyond the seatback screens the airline is already equipped with, Evelop decided to take another step forward to secure a modern and highly flexible digital platform.
As Evelop performs a lot of long-haul flights to holidays destinations, such as Cancún, Havana, Varadero, Mauritius, Punta Cana and very soon this year, also to Kenya and Tanzania, providing a state-of-the-art inflight digital services and entertainment platform at the passengers' fingertips will enhance the inflight experience.
Installation of Immfly's inflight entertainment platform is scheduled to start in April.
Immfly's platform enables passengers to use their own smart devices (phones, tablets, and PCs) to enjoy premium curated content, that doesn't rely on inflight Internet connectivity delivering the fastest onboard streaming speeds.
The company already partners with major studios such as 20th Century FOX, and with other favored content providers including the Financial Times, Bloomberg, Euronews, Cosmopolitan, National Geographic among many others. Moreover, the IFE platform allows passengers to access valuable information – a 3D moving map, travel guides, offers for destinations activities, as well as many other services.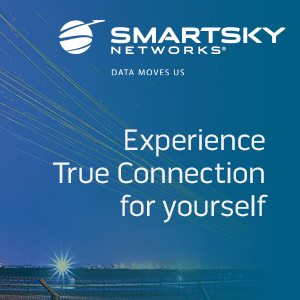 About Immfly:
Immfly is an award-winning provider of Connected Digital Services and Best in Class IFE. Immfly's Digital Services harness capabilities of the connected aircraft to deliver airlines competitive advantage. Immfly's digital services focus on reducing operational costs, increasing revenue opportunities and intelligently applying data strategies to the emerging fully connected journey. Immfly's IFE platform enables airlines to dynamically broadcast premium entertainment content, channels, and services, including Video On Demand, at unrivaled streaming speeds, directly on passenger's personal devices. The platform is available to all aircraft regardless of onboard internet connectivity. With proprietary ancillary tools and active NPS monitoring, Immfly leads industry expertise in the use of onboard digital services to generate positive financial results and boost customer satisfaction. To date, Immfly remains the only company to have delivered profitable IFE.
Immfly S.L. is headquartered in Barcelona with global offices serving full service, low cost and regional airlines worldwide, with a reach of over 65 million passengers. Immfly's services cover +300 destinations across Europe, Asia, N & S America.