With single-use plastics accumulating in oceans and on beaches, it's easy to see why the messaging around plastic in general isn't a wholly positive one. The perception that all plastic is bad might be among the reasons why so few women enter the performance plastics industry, which provides content for air and ground transportation interiors, as well as myriad other applications including in the medical field.
But an even greater potential inhibitor to recruiting more women to the performance plastics industry is the notion that plastics simply aren't sexy, confides Karen DeBard, president at Martino Marketing Group, which provides sales and marketing solutions for thermoplastics firms. Anecdotally, aviation journalism is often similarly perceived, Runway Girl Network has observed.
"So when I started, which was a lot of years ago, I would literally be the only woman at these events ever," says DeBard in reference to the annual Leadership Development Conference hosted by the International Association of Plastics Distribution (IAPD). And while DeBard has observed a gradual improvement, the number of women in leadership roles attending the meetings stands at roughly 5%, she estimates.
Changing the narrative is one way to tackle the gender imbalance problem. "So we actually changed the name of the way we announce our association. We now call it the performance plastics industry to kind of get away from that negative perception because I think that there is a lot of that, a lot of confusion," says DeBard. This helps to distinguish IAPD members' work from the commodity plastics used in mass-produced consumer products.
Education can also play a very important role. "I don't think people really understand how much opportunity there is in the industry. Not just from a sales perspective [but] from, engineering, procurement, supply chain, all kinds of opportunities," she says. And that's where IAPD's Women in Plastics group comes in. Formed 3.5 years ago, the fast-growing group promotes leadership of – and education for – women in the performances plastics industry, and provides resources for career advancement.
Collaborating with universities, Women in Plastics reaches out to students through various regional workshops around the country. Each event has a theme, whether it's "diversity in business" or "leadership and empowerment" or achieving "work-life balance", and the group seeks to showcase a speaker relevant to each topic, and provide networking opportunities to attendees.
The work-life balance topic is a big one, notes Molly Bridger, marketing communications manager at thermoplastics specialist Boltaron, and a member of the Women in Plastics group. During a recent meeting, the group considered how it can strive instead for a "work-life presence", which helps to take the pressure off of women.
At a workshop in Atlanta, Women In Plastics featured one of The Coca-Cola Company's first senior women executives, Lisa Fey, as a speaker. Fey spoke candidly about attending male dominated industry events where the line to the women's restroom is shorter than the line for the men's room. "That's how it is at these IAPD events," notes Bridger, and indeed how it is at the Aircraft Interiors Expo events where Boltaron also has a presence. "There's no line."
That's why the rapid growth of Women in Plastics is "really exciting for IAPD", says DeBard. "It is the most successful committee that they have going. At each event, we get more and more exposure and more and more people attend."
In 2018, Women in Plastics hosted four regional workshops. The group has already booked quarterly workshops at four locations for 2019. Networking events are hosted the night before. "What we do in the programing is actually ask someone that's involved in the [plastics] community – or the association if they are in the regional area – to sponsor the event," explains Bridger. The sponsor assists with planning and speakers.
To be clear, women are not the only attendees. "Men attend the events as well. So a lot of the messaging is geared around hiring practices, you know, development practices for all ages of development. Or establishing mentorships for development in the industry," she says.
Women in Plastics also reaches out to other like-minded groups, for instance partnering with Plastics News Women Breaking the Mold Network (WBM), a community which is also dedicated to the professional development of female executives in the plastics industry.
For Boltaron, supporting the Women in Plastics initiative is a no-brainer. "We've been very willing to send some of our leaders out into the field," says Adam Mellen, Boltaron CSO and VP of sales and marketing.
The lack of female representation creates a challenge for performance plastics companies like Boltaron's parent, the SIMONA Group, which is eager to even the playing field, and promote gender equality. Though the company isn't necessarily working against a targeted percentage, "we certainly are cognizant of the fact that we would like to have more women," says Mellen.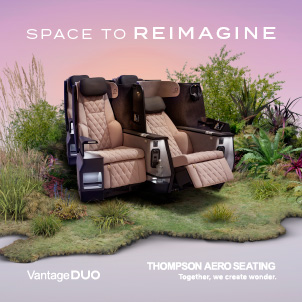 At its Newcomerstown, Ohio facility, Boltaron has a fair amount of women employees, though many work in jobs behind the scenes.
"The lady that does all of our color matching and that stuff took over for a guy that has done that job for 50 years," notes Mellen, as an example. And four of eight engineers in Newcomerstown are women, which "is exciting for us because those are jobs that are typically dominated by men".
Interestingly, as automation eases the physical workload on the factory floor, more women are assuming positions traditionally held by men.
Of course, increasing diversity overall, including racial diversity, is important. "It's also something we talk about," says Mellen, noting that the 50-year-old white male is the face of the plastics industry (similar to aviation).
Women in Plastics, meanwhile, continues to move from strength to strength. "These regional events have really [gotten] a lot of notice and they've been very successful so now it's what's next," says DeBard. Going forward, she adds, one of the things the group is talking more about is mentorship, and inviting group members to become a mentor or a mentee.
"So that's one of the initiatives and we are open to ideas and suggestions. It has really taken on kind of a world of its own, which is great so we just kind of want to keep the momentum going."
Related Articles: