Having built its inflight moving map software to run on LINUX, iOS or Android and on any inflight entertainment system, FlightPath3D has rocketed to a place of prominence in the industry, securing airline customers from around the globe.
In five years, the Lake Forest, California-based firm has seen its maps offered on over 2,000 commercial aircraft and viewed by over 275 million passengers annually. It now lays claim to being "one of the fastest growing and most innovative tech companies in the IFEC space" and with 50-plus airline customers – including its latest fleet-wide deal with All Nippon Airways (ANA) – it's easy to understand why.
FlightPath3D's first-ever customer, Norwegian Air Shuttle, played a pivotal role in the company's trajectory, notes FlightPath3D CEO Boris Veksler in a statement. "They introduced our map on their 787 Dreamliner fleet and we're continuing to innovate with them and will be adding our map to their short-haul fleet shortly," he says.
For its part, Norwegian in 2013 "looked at all of the available products in the 'moving map' space and FlightPath3D delivered by far the most engaging passenger experience", says Norwegian Air Shuttle VP business development Boris Bubresko. "Since then, they've continued to innovate whilst providing a flexible and responsive service, paying attention to the details that we care about, delivering on time and making the map a painless experience for us."
From a #PaxEx perspective, your writer can confirm that the experience of watching FlightPath3D's interactive moving map on the Panasonic IFE system aboard Norwegian's Boeing 787 aircraft is a treat indeed. This is not your grandmother's inflight moving map.
Following the rollout on Norwegian, many of the world's top tier airlines took notice of FlightPath3D's map solution and 'geotainment' information services. And by 2016, the firm had added Air France, KLM, Virgin Atlantic, Delta Air Lines, WestJet, Southwest Airlines, Cathay Pacific, Air New Zealand, Air China, LATAM, Oman Air and El Al to its roster of clients.
FlightPath3D's IFE system-agnostic approach helped to drive growth. In an interview with Runway Girl Network, FlightPath3D president Duncan Jackson notes that the company has a partnership program in place "that allows airlines to buy our map with the confidence it will run in [a] fully tested and supported way on multiple systems".
He continues: "We have integration and partnerships in place [to] enable an airline to buy our map and run on Panasonic, Global Eagle, Zodiac Aerospace IFE systems, and we are working on others."
Moreover, airlines can buy FlightPath3D software packaged with Panasonic IFE hardware when they place an order for the latter. "Airlines buy Panasonic's IFE system with our map fully integrated as an option," confirms Jackson.
System flexibility was key when ANA sought a new moving map for its IFE. "We selected FlightPath3D as they provide the most innovative moving map product in the market and could simultaneously integrate their map on both wireless and seatback IFE systems from different vendors on multiple aircraft types. They're flexible, responsive and are constantly innovating to provide new valuable features," explains Go Ishiyama, deputy director, IFEC at All Nippon Airways.
Though FlightPath3D is delighted to have reached its 50th customer milestone there can be no resting on its laurels. It faces competition from incumbent moving map provider Rockwell Collins (now Collins Aerospace), which has been bolstering its own Airshow offering with geotainment.
"We're dedicated to innovation and agility so having the most map engineers in the IFEC sector means that we can add features, content and functionality every few months," says Jackson.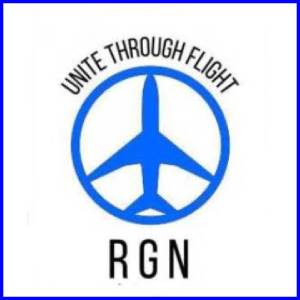 Going forward, FlightPath3D is also working to support monetization of the moving map for its customers.
"Monetization of the passenger journey to help airlines drive ancillary revenue and provide data and services to the traveler is still very much part of our product capabilities. Today we have deployed with an advertising based business model in the map and are working on data and service centric models like Uber and destination services. Watch this space for future news around this next year," Jackson tells RGN.
The company previously detailed how it intends to offer real-time booking solutions even without a real-time connectivity pipe. Ride-booking services, destination events data, prices and availability could be cached just before departure and served up to passengers along the way.
Related Articles: