At the International Air Transport Association (IATA) Wings of Change Europe conference in Madrid, representatives of regulatory bodies and airlines touted the benefits of performance-based regulation.
This trust-based methodology is intended to keep up with growth demands and the disruption of new technologies and business models. As regulators, "we would not be able to put behind every operation an inspector and a rule", noted the European Commission's director for aviation, Directorate-General for Mobility and Transport, Filip Cornelis in reference to the raft of new technologies being introduced to aviation.
"We are all faced with scarce resources in most states and even a net reduction of resources, so we have to work together [on a] new mechanism for states to share resources between states and EASA," he said.
But should the air transport industry shift away from the regulatory practices that fostered the exceptional safety record that aviation enjoys today?
Adopting performance-based regulation involves a move away from what is described as "prescriptive regulation" wherein the regulator drafts set rules and procedures to validate airworthiness. This method taxes resources. "We cannot devise a rule for every possible technology or business model. We have seen the limits of prescriptive regulation. Even though it has been very effective in the past, it has come at a high cost and is also finite," insisted Cornelis.
Instead, regulators are setting up a "risk hierarchy" to determine the level of regulation that should be applied to different areas of aviation. Areas like general aviation, where, Cornelis said, people "know the risks that they are taking" would rely on more performance-based regulation. He noted that industry is already trying this methodology with the introduction of various drone applications.
"It's clear that an innocent passenger flying on one of IATA's member airlines still will be the most protected person," he noted.
Regulators have been moving in this direction for some time. In 2015, the FAA issued a broad order which set forth a new Compliance Philosophy as the overarching guidance for implementing its safety oversight. This philosophy, which eschews a traditional, enforcement-focused regulatory model, was the first step in the agency's culture shift to use safety management principles to proactively address emerging safety risks. "We are shifting our culture because the aviation environment has reached a level of complexity where we cannot achieve further safety improvements by following a purely rule-based approach," the FAA explained.
Last year, the agency outlined how taking a risk-based approach may affect passenger experience (#PaxEx) stakeholders, specifically, telling Runway Girl Network:
The FAA certification process is geared toward maintaining the appropriate level of safety for the type of aircraft and its operation.

In a risk-based environment, we limit our involvement/oversight based on that level of safety and the level of experience that the modifier has with carrying out the design change. Our main concern is that passengers make it safely to their destination.

For example, we would limit our involvement/oversight of an applicant/modifier installing a seat in a proven/standard configuration that has been demonstrated to meet the aircraft's required level of safety.

In some cases, for new seating configurations that have not been proven, we may elect to be involved in the approval process to assure the new configuration is not introducing a safety hazard.
The push for performance-based regulation will cut back on administrative tasks and focus instead on building a safety culture. Regulators at IATA Wings of Change Europe said they would not do away with prescriptive regulations entirely, but rely on this methodology less.
Virgin Atlantic head of regulatory affairs – aircraft operations Geoff Clark, who is part of a performance-based regulation working group in the UK, shared details on how the country's Civil Aviation Authority has succeeded in moving towards a performance-based regulatory structure, though he noted that in some cases, prescriptive regulation or oversight is appropriate and, arguably may be more effective.
"There remains the opportunity, or in some cases the need, to utilize prescriptive measures or processes. This may be specific to smaller operators who may lack the resources normally available to the larger operators. But some aspect of the larger airline operations may also benefit from prescriptive regulatory oversight where the flexibility of performance-based measures is unnecessary, not appropriate or not relevant," said Clark.
"The oversight by the regulator changes to smaller, more frequent, targeted audits or reviews of specific operational areas, replacing a more formal broad-brush or general approach to monitoring compliance. These smaller focused inspections normally review areas of higher risk which should match the identified risks of both the national aviation authority and the organization being audited. In some cases, this may also focus on any identified sectorial risks established by data gathered by the authority."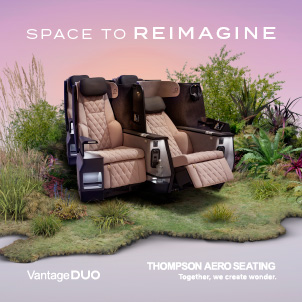 Clark argued that a more targeted approach is preferable to prescriptive regulation in that it requires compliance to the spirit of the law, instead of focusing on the letter of the law. "Sharing safety data, safety events and occurrences, will enable the national aviation authority to build an accurate risk-profile in cooperation with the operator, rather than being reliant on the sometimes limited data that an operator might make available to its authority."
But does a reliance on dialogue prove out? Prescriptive regulation is not perfect but also has not been arbitrary. The rules that find their way onto the books are often based on the findings of incidents and accidents. Rules are also reviewed by individual working groups, including a mix of industry representatives, and open to commentary before being finalized.
At the same time, accidents can be a result of a combination of factors that could not have been predicted. Who would have imagined that the Challenger would be brought down by something as small as inadequate O-ring seals?
As part of the investigation into the disaster, noted physicist Richard Feynman found that the O-ring's vulnerability to cold was known and dismissed because failure was considered unlikely.
Moreover, who would have thought that, even with prescriptive regulation and close oversight, SabreTech would engage in a deception that would ultimately cost the lives of 109 people onboard ValuJet flight 592?
It's very good to build a safety culture and to develop trust between stakeholders, but effective regulation requires a level of skepticism about the goodwill of those stakeholders, and about their awareness of vulnerabilities.
Prescriptive or performance-based, the whole point of regulators is that they regulate.
Related Articles: