When it comes to role models, the non-profit association Women in Aviation International has 13,000 of them, from aviation insurance executives to aerospace physicians. Few, however, are real models.
So it was an enthusiastic group of girls who listened to SkyWest pilot Tristan Mazzu at the association's recent annual Girls in Aviation Day event hosted by the North Texas chapter.
"Dream big," the 21-year-old Mazzu told the girls aged 5 through college-age.
In truth, even Mazzu couldn't have imagined that becoming an airline pilot would land her the leading role in Olay's latest advertising campaign. The 60-second commercial pitches skin care and a message in sync with the times; "There's nothing more beautiful than a woman on a mission."
The mission for nearly 100 chapters of the 28-year old non-profit Women in Aviation is to create enthusiasm for all the careers available in the aviation industry.
"Most of the time when people think about women in aviation, it's in the cockpit," said Chrissi Culver, the North Texas chapter president and an air traffic controller. "But there are so many other jobs. We want them to know you can do just about anything in the industry," she said.
The number of girls attending suggests the mission is successful. Since the first world-wide Girls in Aviation Day four years ago, WIA has seen attendance rise from 3,000 to 15,000 girls this year. And chapters all over the world are participating, as RGN reported this summer.
"For Women In Aviation, it's a big deal," said Molly Martin, director of outreach for WAI, International. The large-scale events have been so popular that in some communities, chapters are forming just for the purpose of hosting a local Girls in Aviation Day.
The kids who showed up in Dallas "met people who looked like them, who did things they never dreamt of doing", Morgan said. "To be able to bring that to kids is deeply satisfying."
Your author was invited to the event at the Frontiers of Flight Museum to speak to the girls about air safety, as a journalist and author of the book, The Crash Detectives Investigating the World's Most Mysterious Air Disasters. But even I was struck by the diversity of jobs. The career panels included women in aviation-related fields in the military, emergency services, business, insurance, engineering, operations and customer service.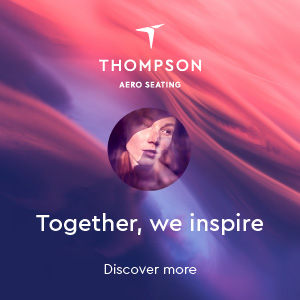 After hearing from Allie Hoyt, an airplane mechanic; and Joy Forrest, a mechanic and airplane purchaser; several girls were curious to know how the two managed to work on large or heavy equipment. (Leverage, Allison answered.) Others asked whether they faced male co-workers who didn't take them seriously and how they handled it. (Yes, both Joy and Allison admitted. Don't put up with it, they said.)
A number of girls were fascinated by the never-a-dull-moment job of Cathy Boylan, the Wildlife Officer at Dallas Ft. Worth International Airport.
"What's the most unusual animal you had at the airport," one girl asked her.
Boylan recalled the kangaroo that got loose after an incoming flight. Then there was the day she was told Clydesdale horses were coming and she worried what damage the notoriously heavy horses could inflict on the airport runway.
Mentorship moments came throughout the day as the kids flew drones, explored a wind tunnel and admired the NASA Space Shuttle made entirely of Legos at the Johnston Space Center table.
Hanna Einemo of Coppell, Texas, was visiting the college tables looking for programs for professional piloting. At 16, she's soloed four times and has 48 hours in her logbook.
"There's nothing better than taking off and seeing the world below you," Hanna said.
She was dreaming big even before Mazzu offered that advice. The high school junior saw the Olay commercial, contacted Mazzu on Instagram and issued the invitation for the young professional pilot to talk at Girls in Aviation Day. Only then did the two discover they both had been encouraged to fly by their airline pilot fathers.
Far more girls won't have a parent tell them about careers in aviation which means programs like this are vital to sharing both the range of opportunities available and the network of women eager to support aviation's next generation.
Related Articles: