Chic, stylish, and off the hook (or, more appropriately, the hanger) entertaining, Ocean's Eight isn't just the perfect confectionary diversion from the madness of the real world right now, but it's also a defiant middle finger to business-as-usual Hollywood heist flicks. Sure, there are a few men on the sidelines, but this all-woman Ocean's flick is girl powered from the get-go and it's all the better for it.
And the good news for those who might have missed the earlier entries in Steven Soderbergh's (Traffic, Logan Lucky) hugely popular Ocean's series – Ocean's Eleven, Twelve, and Thirteen – is that you don't have to know your Danny Ocean from a hole in the ground (which, ironically enough, is where the titular Mr. Ocean presently resides) to get your heist on in high style with this gaggle of crazy-fashionable gal pals.
Starring Oscar-winner Sandra Bullock (Gravity, The Blind Side) as Debbie Ocean, the con artist kid sister of George Clooney's beloved rogue, Danny, Eight opens with Debbie being released from prison. Toasting her late brother at his grave – while wondering aloud if his offscreen death is real or the greatest long con ever – Debbie then heads straight to the doorway of her former partner-in-crime, Lou (played to slinky, androgynous perfection by Thor: Ragnarok and Carol's Cate Blanchett) to start planning their next big job. And this one's a doozy.
Looking to steal a priceless Cartier necklace known as the Toussaint from the neck of pampered Hollywood A-lister, Daphne Kluger (The Intern's Anne Hathaway), while she attends the star-studded Met Gala at New York City's Metropolitan Museum of Art, Debbie already has the perfect all-female team in mind. But with the gala just a few weeks away and much of Debbie's plan dependent on getting the necklace out of the Cartier vault and onto Kluger's neck so she and her team can steal it at an event filled with cameras and the likes of Katie Perry and Beyoncé, literally anything can happen. And to the delight of heist film fans everywhere, it totally does.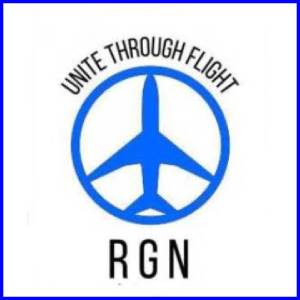 Directed by Oscar-nominee Gary Ross (Big, Dave, The Hunger Games) from a script he co-wrote with Olivia Milch (Dude, Queen & Country), Eight is just as fun, fast-paced and fashion-forward as one would expect from a female-centric film set at one of the most glamorous parties of the year. And though many (mostly male) critics slammed Eight as a warmed-over rehash of the previous Ocean's outings, I loved every minute of this breezy little bauble of a film. And most of that is due to the standout cast of top-shelf talent that Ross and company have assembled.
Featuring stellar, scene-stealing turns from Helena Bonham Carter (Sweeney Todd, Fight Club), Sarah Paulson (American Horror Story, The Post), Rihanna (Home, Valerian and the City of a Thousand Planets), Mindy Kaling (A Wrinkle in Time, The Night Before), and Crazy Rich Asians' Awkwafina, Eight also easily has the most diverse cast in a mainstream Hollywood movie in years. And though they fit together like the intricate boning in a Vivienne Westwood corset dress, the powerhouse cast never outshines the plot in this one as I feel they did so many times in the previous Ocean's outings. And when you've got this kind of glittery star wattage in one movie, that's really saying something.
Now playing on select British Airways, Air France, Delta, United, Etihad Airways, Qatar Airways, Singapore Airlines, EVA Air, and Emirates flights worldwide, Ocean's Eight is also available via streaming on iTunes, Prime Video, and Google Play.