Flight shoppers have become accustomed to knowing if Wi-Fi is available on flights they are booking, but it is not easy to understand exactly what type of Wi-Fi experience they will have onboard. In many markets, passenger expectation has shifted from "will this flight have Wi-Fi" to "how fast will the Wi-Fi on this flight be?" This was the driving force behind Routehappy by ATPCO updating its comprehensive Wi-Fi Amenities data to focus on consumer-friendly benefits, including if the Wi-Fi is capable of streaming Netflix.
Routehappy has introduced four new categorizations for Wi-Fi: Email & messaging, Basic web browsing, Fast web browsing, and Netflix streaming capable. With these new categorizations, passengers will now know what to expect from their internet connection on board, whether that means the ability to be productive and respond to work emails, or relax and stream Netflix. The new Wi-Fi amenities data is live on multiple channels including Skyscanner, Sabre, Travix, and Upside. Routehappy's Wi-Fi data is based on underlying technology and previously was categorized for consumers as Basic, Better, and Best.
Routehappy is the only company to offer complete and accurate data on inflight Wi-Fi across worldwide flights. Routehappy tracks which airlines offer in-flight Wi-Fi, including its availability to consumers by chance, quality, coverage, and cost; tracked by cabin, subfleet, airline, and flight.
"Routehappy prides itself on continuously improving our rich content to be the most accurate, relevant of its kind industry wide," said Robert Albert, CEO of Routehappy by ATPCO. "Wi-Fi is one of the most popular amenities for flyers. Flight shopping should be easy, so we're doing everything we can to make rich content consumer-friendly and useful. That includes collaborating with Netflix to enhance our data so passengers can select flights that will enable them to watch to their heart's content."
"Not every in-flight Wi-Fi experience is created equal. Working alongside Routehappy, Netflix is making it easier for consumers to see if they can stream their favorite Netflix entertainment on their personal devices on their next flight. This data will help passengers make a more informed flight choice according to their needs and expectations, ensuring the ability to stream films and TV shows like Orange is the New Black and the latest season of Ozark on Netflix," said Bill Holmes, Head of Global Business Development at Netflix."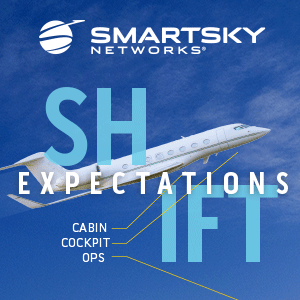 The Routehappy Amenities Wi-Fi update comes on the heels of Routehappy's recent introduction of a brand new Premium airline amenity – Beverages, as well as the broadening of its Food amenity. The new Wi-Fi data is currently available in Routehappy's Amenities API and can be integrated on airline direct channels and third party sales channels.
About Routehappy by ATPCO
Routehappy by ATPCO, the industry standard for airline rich content, helps airlines and distributors differentiate and better monetize their products. Routehappy's Amenities API provides comprehensive cabin amenity data, including seat, aircraft, layout, Wi-Fi, entertainment, power, food, and beverages, its UTA (Universal Ticket Attribute) & UPA (Universal Product Attribute) API provides consumer friendly, easy to integrate merchandising content, highlighting benefits and restrictions by fare and product. Routehappy provides airlines with three tailor-built Hubs: Amenities Hub, UTA Hub and UPA Hub, that helps airlines create, manage, customize and distribute targeted rich content, wherever flights are displayed. Routehappy is a wholly owned subsidiary of ATPCO. Based in New York, Routehappy by ATPCO serves airlines and sales channels worldwide.