Panasonic Avionics Corporation (Panasonic) and EGYPTAIR have today announced an agreement to provide inflight entertainment and connectivity (IFEC) solutions for its new fleet of 15 A320neo aircraft.
Panasonic's X-Series IFEC platform has been selected by the carrier to be line-fit installed on the new narrow-body aircraft, with the first aircraft due to enter service with the airline in 2020.
EGYPTAIR's passengers will enjoy a personalized home theatre experience with 13-inch HD personal screens in Business Class complete with a video handset and high-power charging facilities at every seat. In Economy Class, each passenger will have a 10-inch HD screen incorporating a USB power point, with charging facilities at each seat group.
Passengers will be able to stay connected through Panasonic's inflight Wi-Fi service, with a host of next generation connectivity benefits from fast internet to video streaming, all powered by its new satellite modem which offers bandwidth up to twenty times greater than previously available.
EGYPTAIR's passengers will be able to enjoy a host of other amenities including inflight shopping options and 3D flight path moving maps.
The airline has also selected OneMedia – Panasonic's advertising platform – which will enable it to target onboard advertising campaigns by categories including seat class, flight destination, origin city, content categories, and languages.
Hideo Nakano, Chief Executive Officer of Panasonic Avionics Corporation, says: "Today's announcement deepens our longstanding partnership with EGYPTAIR, and follows our agreement with this valued customer earlier this year to provide IFEC solutions for its new wide-body fleet.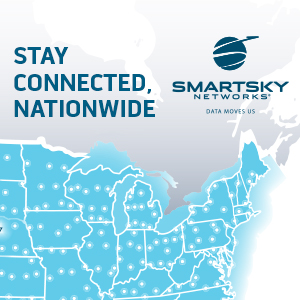 "The solutions selected by EGYPTAIR for their new A320neos will enhance their inflight offering, and ensure their passengers are both entertained and connected inflight."
Captain Ahmed Adel, Chairman, and CEO, EGYPTAIR, says: "Panasonic Avionics is our partner of choice for IFEC solutions and, working with them, we are changing the way our passengers experience air travel. This latest extension of our partnership marks our commitment to creating memorable inflight experiences."
About Panasonic Avionics Corporation
Panasonic Avionics Corporation is the world's leading supplier of inflight entertainment and communication systems. The company's best-in-class solutions, supported by professional maintenance services, fully integrate with the cabin enabling its customers to deliver the ultimate travel experiences with a rich variety of entertainment choices, resulting in improved quality communication systems and solutions, reduced time-to-market and lower overall costs.
Established in 1979, Panasonic Avionics Corporation, a U.S. corporation, is a subsidiary of Panasonic Corporation of North America, the principal North American subsidiary of Panasonic Corporation. Headquartered in Lake Forest, California with over 5,000 employees and operations in 80 global locations, it has delivered over 9,000 IFE systems and 2,000 inflight connectivity solutions to the world's leading airlines.
Featured image credited to istock.com/JakeOlimb