Malaysia Airlines, together with Amadeus, has launched MHchat, a new feature which helps travelers' book flights and pay through the popular social media app, Facebook Messenger.
Jointly developed with Malaysia Airlines as its pilot customer, the Amadeus Chatbot for Airlines is a new solution designed to make it easier for travelers to book flights, retrieve bookings, and ask questions through a social media messaging platform customers are already familiar with.
On Facebook Messenger, Malaysia Airlines' customers can use MHchat if they want to look up flights, or ask a question related to a booking, and it will search, locate and push offers or information using artificial intelligence (AI). Travelers can even complete a transaction, make a secure payment and receive the travel itinerary all within the same app.
Designed to mimic human conversation, MHchat acts like a true "travel buddy" that understands what the traveler needs. The result is a convenient, smart solution that is available 24/7, facilitating smoother transactions, immediate responses, and allowing conversations to take place when it suits the customer.
Captain Izham Ismail, CEO, Malaysia Airlines said, "Customer experience is a key priority for Malaysia Airlines and we are deeply committed to constantly improving it.  Our digital transformation strategy lies at the heart of this, as we continuously harness new and innovative technologies to enhance all touchpoints for our guests.  We are pleased to partner with Amadeus on the launch of MHchat, and we are excited to be the first in Malaysia to bring this to travelers. We were very pleased with Amadeus' ability to deliver this innovative solution within the short timeframe of a few months. We look forward to further exploring how we can deliver more personalized and integrated services for our customers."
Cyril Tetaz, Executive Vice President, Airlines, Asia Pacific, Amadeus said, "We are very delighted to work with Malaysia Airlines on its digital transformation; MHchat is a testimony to the airline's commitment to evolve its digital channels.
"Agility is crucial when working on innovative digital solutions, and working together with Malaysian Airlines, we have delivered this innovative platform in three months.  Many airlines are embarking on turnaround transformation initiatives, driven by a real will to address competition but above all to improve the customer experience."
The Amadeus Chatbot can be customized for any airline, delivering higher customer satisfaction, and more revenue opportunities as well as cost-savings around customer care.
While Malaysia Airlines pilots MHchat, Amadeus will continue to drive technology improvements and bolster the chatbot with new features including multi-language support, adding ancillary services to an existing booking, and even integration with Amazon's Alexa for voice capabilities.
The Amadeus Chatbot for Airlines is integral to Amadeus' overall goal to shape the future of travel, by developing technology that has a positive impact on communities worldwide.
To explore MHchat, please visit: http://m.me/mhchats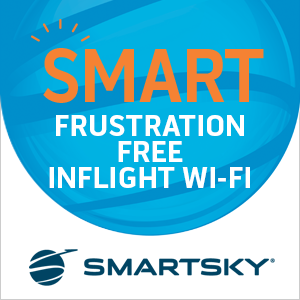 About Amadeus
Amadeus is a leading provider of advanced technology solutions for the global travel industry. Customer groups include travel providers (e.g. airlines, hotels, rail and ferry operators, etc.), travel sellers (travel agencies and websites), and travel buyers (corporations and travel management companies).
The Amadeus group employs around 14,000 people worldwide, across central sites in Madrid (corporate headquarters), Nice (development) and Erding (operations), as well as 70 local Amadeus Commercial Organizations globally.
The group operates a transaction-based business model.
About Malaysia Airlines
Malaysia Airlines is the national carrier of Malaysia, offering the best way to fly to, from and around Malaysia. Malaysia Airlines carries up to 40,000 guests daily on memorable journeys inspired by Malaysia's diverse richness. Malaysia Airlines embodies the incredible diversity of Malaysia, capturing its rich traditions, cultures and cuisines via its inimitable Malaysian Hospitality across all customer touch points.
Since September 2015, the airline has been owned and operated by Malaysia Airlines Berhad. It is part of the Malaysia Aviation Group (MAG), a global aviation organisation that comprises of different aviation business portfolios aimed at serving Malaysian air travel needs. Via our alliance with oneworld®, Malaysia Airlines offers superior connectivity with seamless journeys to 1,000 destinations across 150 plus countries, and access to over 650 airport lounges worldwide.