Kontron, a leading global provider of IoT/Embedded Computing Technology (ECT), today announced that its integrated IFE&C equipment has been selected by digital solutions partner, Immfly, for deployment on Pegasus Airlines, a Turkish-based low cost carrier.
Kontron and partners will supply all hardware for the open-architecture system, including its ACE Flight™ servers, CWAPs and aircraft installation kits. The equipment is being installed over the next two years on Pegasus Airlines' A320 and B737 current fleet of 81 aircraft.
Immfly has developed a software and media platform for eCommerce, entertainment and connectivity on-board aircraft that allows all passengers to purchase last-minute activities and schedule transport for their destination mid-flight and at a special price. The channel also offers more than 100 types of sponsored entertainment (including TV programs, newspapers and news channels) along with travel guides for the principal European destinations.
Since the Immfly software solution has already been pre-validated on the Kontron hardware platforms, the installation and deployment activities can be accomplished very quickly, and the risk of integration problems being encountered is low.
Kontron was selected by Immfly based proven performance and a large install base, including several other European airlines that use the Immfly software running on the Kontron hardware. The equipment to be deployed includes Kontron's ACE Flight™ 4600 Airborne Server, Removable Storage Devices (RSSDs), Cab-n-Connect™ A100 Cabin Wireless Access Point (CWAP) and aircraft installation kit. Kontron has built a strong reputation for providing breakthrough IFE&C platforms that help accelerate development for quick time-to-market at the lowest cost of deployment. There are currently more than 4.000 commercial aircraft and business jets operating worldwide with Kontron equipment on board.
"Immfly continues to partner with Kontron for its highly reliable and open architecture platforms that are fully qualified to D0-160G with PMA and optimized for a full range of flight services," said Jimmy Martínez von Korff, co-founder of Immfly. "Using Kontron platforms allows us to focus on designing the most compelling in-flight entertainment services that include engaging new content and other capabilities that are in high demand by today's airline passengers."
"Part of our ongoing strategy in supporting partners such as Immfly is to provide the critical system components that make up the wireless and network backbone for the connected aircraft," said RJ McLaren, Avionics Systems Product Manager at Kontron. "This is the launch customer for Kontron's new B737 STC and installation design for Wireless IFE, which will be available to global customer by the end of this year. We look forward to the success of this latest deployment of our products with Immfly and Pegasus Airlines."
Kontron will showcase the company's complete line of IFE&C products for the commercial aviation market at the APEX EXPO 2018, Boston, MA, USA in Kontron's Booth # 151.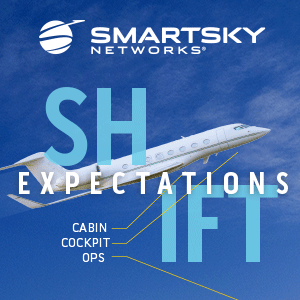 About Immfly
Headquartered in Barcelona, Immfly was founded in 2013 with the support of more than 50 influential multinational partners.  Immfly helps airlines successfully fulfill their digital aspirations from the company's advanced in-flight digital solutions that increase customer loyalty by boosting Net Promoter Scores amongst passengers and helping create new ancillary revenues via platform sponsorship and e-commerce services. Immfly's goal is to be the preferred monetization service platform for the travel industry, reaching 100 million yearly connected on-board passengers by 2018.
About Kontron – An S&T Company
Kontron is a global leader in IoT/Embedded Computing Technology (ECT). As a part of technology group S&T, Kontron offers a combined portfolio of secure hardware, middleware and services for Internet of Things (IoT) and Industry 4.0 applications. With its standard products and tailor-made solutions based on highly reliable state-of-the-art embedded technologies, Kontron provides secure and innovative applications for a variety of industries. As a result, customers benefit from accelerated time-to-market, reduced total cost of ownership, product longevity and the best fully integrated applications overall.
Featured image credited to istock.com/JakeOlimb