Global Eagle Entertainment Inc. today announced that it is bringing global destination recommendations to passengers' finger tips inflight with trusted content from the world's largest travel site, TripAdvisor – without the need for internet access or a seatback screen.
The new service is called "Air Cities" and is available through Global Eagle's award-winning Airtime inflight platform, which wirelessly streams content and other services directly to passengers in flight. Jet Airways of India is the first customer for wireless Air Cities.
"Every passenger wants the world at his or her fingertips, and Global Eagle is constantly seeking innovative products to satisfy the rising demand for unique content on board," said Global Eagle CEO Josh Marks.
Global Eagle's Air Cities service provides destination guides that are curated from content supplied by TripAdvisor. This includes points of interest within specific categories, such as Accommodation, restaurants, and experiences Passengers will see locations that are top-rated by global travelers, photos, and reviews. No internet connection will be needed to view the content.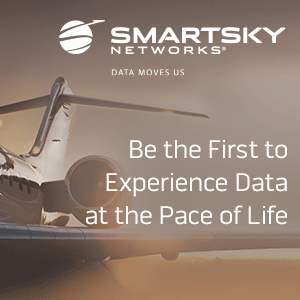 "Air Cities is part of an expansive product offering for airlines to offer passengers," said Marks. "Global Eagle offers the leading movie, TV, music and gaming content in the industry, as well as flight tracking, education and other options, with advertising and sponsorship opportunities that generate revenue."
About Global Eagle
Global Eagle is a leading provider of satellite-based broadband connectivity, television and entertainment services, content and data analytics to aviation, maritime, enterprise and government markets. Global Eagle offers a fully integrated portfolio of rich media content and high-speed connectivity solutions for airlines, private jets, cruise lines, commercial ships, super-yachts, ferries, enterprise, government and military installations worldwide with proprietary performance-enhancing technologies and exclusive access to premium media. With 1,400 employees on six continents and leading global satellite and ground networks, the company delivers exceptional service and concierge support to its customers.