W. L. Gore & Associates, Inc. (Gore) has recently upgraded its site manufacturing infrastructure in Pleinfeld, Germany, significantly reducing product delivery time to OEMs and end users. GORE® Aerospace High Speed Data Cables for commercial and military aircraft applications are now available with short lead times.
Gore and Air Cost Control, now an authorized distributor, can ship complimentary samples of Gore's pre-qualified solutions within two (2) business days from the date of the request. As a result, OEMs can validate and support low-rate production using Gore's standard products in their specific applications with lower technical and business risks to their programs.
"We're now cooperating with one of the leading distributors for wires, cables, connectors and electrical components in the commercial and military aircraft industries," said Hermann Schörner, Gore EMEA Sales Channel Manager. "Air Cost Control's capabilities to sell technical solutions and offer improved product performance is one of their main strengths. We're very pleased to have them as one of our authorized distribution partners in Europe."
André Mucha, Director for Air Cost Control in Germany, said, "Our shared values and long-term vision toward our customers and suppliers make a perfect match for our alliance. It's a great honor to partner with Gore to bring our vision and support the market with state-of-the-art products and dedicated service."
Fully Tested & Qualified for Proven Performance
Gore offers a wide variety of high-speed copper and fiber optic solutions that support the latest open-source architectures and standardized protocols, such as USB, HDMI, Ethernet, Fiber Optics Simplex and more. They deliver life-long performance in small, lightweight, flexible and routable designs. These cables have undergone substantial qualification testing to ensure they meet stringent specifications of current industry standards and customer requirements. For Ethernet Cat6a protocol, Gore's cables exceed requirements and are approved to the Society for Automotive and Aerospace Engineers (SAE) AS6070™ standards and on the Qualified Products List (QPL).
Customers can fill out a short form to receive a complimentary sample or contact a Gore representative regarding available materials for a sample, prototype, and small production quantities. Also, Gore's entire collection of high data rate cables is on display this week at the Farnborough International Airshow, 16-22 July in Hall 1, Booth 1265. Additional details can be found at gore.com/FIA2018.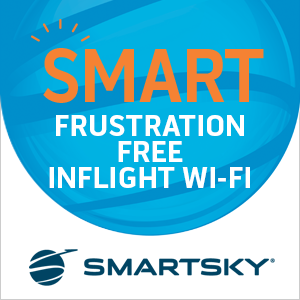 About W. L. Gore & Associates, Inc. 
W. L. Gore & Associates is a global materials science company dedicated to transforming industries and improving lives. Founded in 1958, Gore has built a reputation for solving complex technical challenges in the most demanding environments — from revolutionizing the outerwear industry with GORE-TEX® fabric to creating medical devices that improve and save lives to enabling new levels of performance in the aerospace, pharmaceutical and mobile electronics markets, among other industries. The company is also known for its strong, team-oriented culture and continued recognition from the Great Place to Work® Institute. Headquartered in Newark, Del., Gore employs approximately 9,500 Associates and generates annual revenues that exceed $3 billion. www.gore.com.
Performance Solutions Division
Gore Performance Solutions Division develops products and technologies that address complex product and process challenges in a variety of markets and industries, including aerospace, automotive, pharmaceutical, mobile electronics, oil and gas — and more. Through close collaboration with industry leaders across the globe, Gore enables customers to design their products and processes to be safer, cleaner, more productive, reliable, durable and efficient across a wide range of demanding environments.
About Air Cost Control
Air Cost Control is a leading stocking distributor specializing in electrical parts for the aerospace industry, including cables, electromechanical devices, harnesses protection, and circular and rectangular connectors. Headquartered in Toulouse with support facilities in Miami, Hamburg, Singapore, Paris, Madrid, Dubai, and Beijing, Air Cost Control provides component-level support to aircraft manufacturers, sub-contractors, in-flight entertainment (IFE) integrators, maintenance facilities and major airlines.
Air Cost Control has built an expansive inventory to support customers with off-the-shelf components necessary for prototyping, production and work stoppages. Primary services include kitting, identification solutions, technical support, alternative product management, and Air on Ground (AOG) 24/7 support. Find more information at www.aircostcontrol.com.