Jet Lag. Everyone gets it and everyone has a different way of dealing with it. For some it's coffee and Advil. For others, it's a hot shower and sleep. For Delta Air Lines, it's Sweatlag, a new workout designed with Equinox to boost energy and alertness and beat down those crummy post-flight aches and pains.
Created by Equinox trainer Dana McCaw, who closely studied the science of what happens to our bodies in-flight, the workout can be done anywhere – in a hotel room, in your office, back at home – and can last as long as 45 minutes or be as quick as 15 minutes, depending on which exercises you feel like doing. And the only equipment you need is your body, a towel, and some water.
All the exercises are low-to-moderate intensity and all are aimed at getting your heart rate up, improving your circulation, and easing your muscle pains. Potential sore spots like your hips, hamstrings, shoulders and necks are given special attention while a few of them are just some really good stretches to do.
You can watch the promotional video below. But if you're flying to Los Angeles before 2 August, you can try out Sweatlag in person at three Equinox clubs in the city. All you need to do is show your recent boarding pass, whether it's from a Delta flight or not. Most classes are held at 4:30pm so plan for that.
Your author gave the Sweatlag workout a try in Westwood and it definitely lives up to its name as I walked out very sweaty. The class started off innocently enough with some "mindful mobility" stretches but quickly amped up to jumping jacks, squats, boxing punches, and planks. Lots of planks. If you are just a casual exerciser, you might find it hard to keep up. Indeed, you might leave feeling sorer than you did before your flight. Even as a frequent exerciser, this class put me through my paces. But I did feel quite invigorated when I left.
The Sweatlag workout was conveniently launched to coincide with Delta's new Airbus A350 route from Los Angeles to Shanghai. The aircraft has special jet lag-fighting features on board such as LED lighting, enhanced air quality and panoramic windows.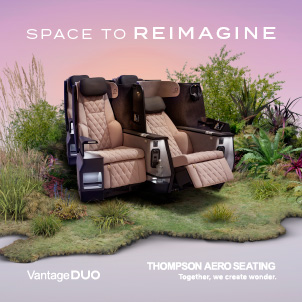 Delta's not the first airline to combat jet lag. Virgin Atlantic has tried to do it with an iPhone app and then with aromatherapy hot towels in-flight while British Airways once offered podcasts to passengers to help them fall asleep on the plane. Qantas now offers healthier meals and cold-pressed juices on board and Cathay Pacific has rolled out meditation and in-flight yoga sessions.
Whether or not Delta will roll-out Sweatlag to other cities remains to be seen. Michelle Lee, Delta's director of sales for Los Angeles, said it might be possible.
Even if you miss the Sweatlag classes in LA, there's still a chance to get some good workouts in courtesy of Delta. Right now, the airline is partnering with Equinox to offer a complimentary week-long trial at any Equinox club for Delta SkyMiles members. And if you decide to join, the initiation fee will be waived. We'll plank to that.
Related Articles: