Global content agency, Spafax, plans to host its first in a series of in-house Hackathons. The in-flight entertainment (IFE) solution provider's software development team will focus the two-day event around the latest trends in artificial intelligence (AI) technology.
Kicking off June 4, 2018, two teams of Spafax's savvy developers will have 48 hours to build a creative AI-themed solution that will enhance the passenger experience and advance its digital product suite, including Spafax Profile.
Paul Colley, Senior Vice President of Technology at Spafax said: "Last year we launched our Spafax Profile with Amazon Alexa solution – the first voice-activated IFE solution of its kind. The solution will make its market debut with American Airlines this year and we're keen to build on that momentum and further advance our digital products with the latest AI technology."
Jonathan Gilbert, Director of Digital Content & Innovation at Spafax said: "Enhancing the passenger experience is at the heart of what we do at Spafax and we believe integration of AI technology is key to creating next-gen digital products for our clients. Our first Hackathon will be a great opportunity for our team of developers to apply their expertise in a creative way and drive innovation."
On the Tuesday of the event, both teams will present their results to Spafax's tech leadership team and both creative solutions will be used to inspire the next phase of Spafax's digital products.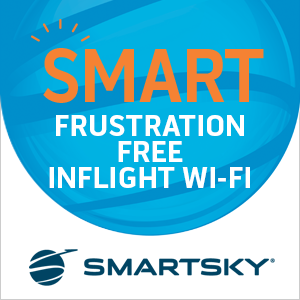 About Spafax Group
The Spafax Group is one of the world's leading providers of media sales, entertainment curation and content marketing. Originally founded to serve the airline market, Spafax Group companies now support a wide variety of leading brands around the world.
Current clients include Air Canada, Bombardier, American Airlines, British Airways, Cathay Pacific, Delta Air Lines, Emirates, the Lufthansa Group, Mercedes-Benz, Singapore Airlines and many others. The group is headquartered in London with over a dozen offices around the world. Spafax is a tenthavenue company. www.spafax.com.