Routehappy, the industry standard for airline rich content, today announced that Lufthansa Group has signed a multi-year subscription deal with Routehappy to create and distribute rich content for Austrian Airlines, Lufthansa, and SWISS via Routehappy Hub.
The partnership will also see Routehappy scope an integration with Lufthansa Group's NDC API by matching targeted rich content to NDC offers, thereby making them even more compelling to shoppers and flyers.
The partnership will enable Lufthansa Group to distribute Routehappy's targeted rich content standards – Universal Product Attributes (UPAs) – to multiple partners, in multiple languages. UPAs visually highlight in-flight features through descriptive text, photos, and videos, significantly improving the shopping experience for consumers by showcasing relevant product and fare offerings. The integration of rich content by Routehappy will help Lufthansa Group improve brand awareness, customer satisfaction and conversion, upsell and market share.
Johannes Walter, Head of Distribution Global Market Management at Lufthansa Group said: "Routehappy's innovative ability to create, manage, and distribute rich content to partners means our customers will have a flight shopping experience that fully highlights Lufthansa Group's premium in-flight experience. Additionally, our partnership will help to further enhance our NDC API and match Routehappy rich content to offers on our preferred distribution channels."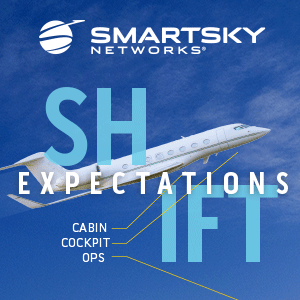 "Our new partnership with Lufthansa Group will help them reveal hidden gems to flyers while shopping for flights. LHG has some of the best product innovations in the market, including live sports TV, fast Wi-Fi, and restaurant quality food," said Jonathan Savitch, Chief Commercial Officer at Routehappy by ATPCO. "By combining the power of rich content with the reach of NDC, Lufthansa Group is leading the European market in transforming flight shopping."
Rich content from Austrian Airlines, Lufthansa, and SWISS will be live on both corporate and leisure distribution channels upon request to the Lufthansa Group.
About Routehappy
Routehappy by ATPCO, the industry standard for airline rich content, helps airlines and distributors differentiate and better monetize their products. Routehappy's Scores & Amenities API provides flight scores and cabin amenity data, including aircraft, seat, layout, entertainment, Wi-Fi, power, fresh food and relative duration. Routehappy Hub is a cloud-based solution that helps airlines create, manage and distribute targeted product and ticket attribute content, in standardized formats UPA (Universal Product Attribute) and UTA (Universal Ticket Attribute) wherever flights are displayed. Routehappy is a wholly owned subsidiary of ATPCO. Based in New York, Routehappy by ATPCO serves airlines and distributors worldwide. For more information, visit www.routehappy.com. To see Routehappy rich content in action, visit www.routehappy.com/use-cases.