The movie The Greatest Showman might have gone over like a lead balloon with most critics and been almost completely shut out at the Oscars – the film garnered one nomination for Best Original Song for the soaring outsider anthem "This Is Me" – but if its $430 million worldwide gross is any indication, Showman's hardcore fans are legion.
The film's harshest detractors have described Showman as one long, "faux inspirational" music video. But diehard fans simply cannot get enough of Wolverine star Hugh Jackman (Eddie the Eagle, Pan) as real-life circus impresario P.T. Barnum. And while that doesn't mean the film is any good, it does lend Showman a shiny, critic-proof veneer that is often better than gold. Especially for the film's producers.
Personally, I went into Showman ready to hate it, but even my cold, critical heart melted the first time I heard Jackman singing about the "million dreams keeping him awake" in bed at night. It might not be great art, but man, is that song catchy! And "A Million Dreams" isn't even the best song in a movie full of powerhouse jams (from La La Land Oscar-winners Benj Pasek and Justin Paul) that will worm their way into your brain and heart and stay there for weeks.
Starring Jackman as the man of the hour and four-time Oscar-nominee Michelle Williams (All the Money in the World, Manchester by the Sea) as his long-suffering wife, Charity, in a highly-factionalized version of Barnum's life, Showman purports to tell the true story of the birth of showbiz. And while that might be a tough pill to swallow for history buffs who could argue that razzle dazzle circus acts and freak shows had been around for close to a hundred years before Barnum tipped his first top hat, as the showman himself might suggest, if the embroidered topcoat fits, wear it.
Filled with big, Barnum-style twists and turns, Showman isn't a musical biopic so much as a loud, defiantly over-the-top celebration of the outcast and dreamer in us all. Or at least that's what the songs would have you believe. The truth, however, is a bit more troubling.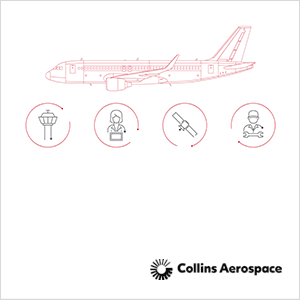 As directed by first-time Australian helmer Michael Gracey from a script by Jenny Bicks and Oscar-winner Bill Condon (Beauty and the Beast, Mr. Holmes), deep down Showman is just another white savior movie about a scrappy white huckster empowering the downtrodden – in this case the assorted "oddities" living on the fringe of polite society – to make a quick buck.
A mention or two of the moral ambiguity at the heart of Barnum's mad rush to make a name for himself on the backs of others might have made the film a lot meatier. But Gracey and company are happy to gloss over the ugliness with greasepaint and glitz. When you have showstoppers like Rebecca Ferguson (The Girl on the Train, Florence Foster Jenkins) and Keala Settle belting out power ballads alongside a dreamy-eyed Zac Efron (High School Musical, The Disaster Artist) and Disney Channel diva Zendaya, who can really blame them?
As Barnum himself once famously quipped: "The noblest art is that of making others happy." While the film might not win any awards for subtly or historical accuracy, Showman does that in spades.
Now playing on select Delta, British Airways, Air France, and Alaska Airlines flights worldwide, The Greatest Showman is also available via streaming at iTunes, Amazon Video and Google Play.