Telenova superstar Andréia Horta (Liberdade, Chamas da Vida) might not be a household name outside of her native Brazil just yet, but if her star making turn in the musical biopic Elis is any indication, that's all about to change forever. And though Hollywood award season doesn't usually start heating up until mid-October, Horta's heartfelt performance as legendary Brazilian jazz singer Elis Regina in the film should easily propel her to the top of every Academy member's Best Actress list come fall. Yep, she's that good.
Calling to mind the gutsy, show-stopping turns of previous Oscar winners like Liza Minnelli in Cabaret, Reese Witherspoon in Walk the Line, and Jennifer Hudson in Dreamgirls, Horta is so charismatic and movie star awesome that she practically sets the screen on fire with her smile. And that laugh? Oh man, forget about it. Hand this woman an award or two already. If Emma Stone can win an Oscar for La La Land then Horta is a shoe-in this year.
Based on the life and legend of Elis Regina, who is widely considered to be one of the greatest Brazilian singers of all time, Elis was directed by Brazilian TV vet Hugo Prata (Castelo Rá-Tim-Bum) in his feature debut from a killer script by Prata and award-winning screenwriters Luiz Bolognesi (Brainstorm, Rio 2096: A Story of Love and Fury) and Vera Egito (Amores Urbanos).
The film follows the traditional musical biopic outline a little too closely at times – sweet country crooner hits it big in the city where they find love, loss and an addiction or two before realizing that fame comes at a steep price. But Elis is so sleek and stylish that you'll hardly care. And even if you have seen many of these scenes played out before in other movies, you've never seen them set to a pulse-pounding samba beat, and, trust me, that makes all the difference.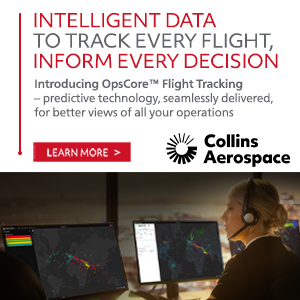 Opening with one of Regina's first visits to Rio with her father (played by veteran Brazilian character actor Zécarlos Machado) Elis follows Regina's meteoric rise to stardom in the mid 1960s to her tragic death from an overdose at the age of 36. Spanning her illustrious career in Brazil – Regina is known for popularizing both Música Popular Brasileira (Brazilian Popular Music) and Tropicália music, also known as Tropicalismo – and, eventually, the world, Elis also explores Regina's two failed marriages to legendary Bossa Nova composer-producer Ronaldo Bôscoli (Gustavo Machado) and musician and longtime collaborator César Camargo Mariano (Caco Ciocler), respectively.
Elis also touches on Regina's sometimes rocky transition to a more socially conscious, politically charged musical sound in her later years. And though Regina's move from sunny Brazilian songstress to moody folk singer is a bit jarring and off-putting in the film – as it very well may have been in real life – overall the film is a beautiful introduction to the music of this boldly original singer. And for fans of Regina's music, Elis is a definite must-see for the musical numbers alone.
I'm not sure whether Horta actually sings her own songs in the film or just lip-syncs along to Regina's original tracks, but every time Horta takes the stage as Regina, she absolutely nails it. And at the end of the day, that's all that really matters in this top-notch musical biopic.
Since taking home awards for Best Film, Best Actress, and Best Editing at Brazil's prestigious Gramado Film Festival last August, Elis has screened at the Chicago International Film Festival, the Paris Brazilian Film Festival and South Korea's Jecheon International Music & Film Festival and is now playing on select Air France and KLM Royal Dutch Airlines flights worldwide.