Inmarsat (LON: ISAT), the world's leading provider of global mobile satellite communications, today announced that it has awarded the contract for the construction of an additional Inmarsat Global Xpress (GX) broadband network communications satellite to Thales Alenia Space. This award reflects Inmarsat's strategy of adding capacity to its already established, unique, high-speed global broadband network in areas of high customer demand and against new customer commitments.
The satellite, which is targeted for launch in 2019, will be a Very High Throughput Satellite (V-HTS), providing capacity across the Middle East, Europe and the Indian subcontinent. The payload will seamlessly become part of Inmarsat's existing GX high-speed global broadband network. The combination of latest satellite technology and a focus on areas of high demand, which will drive high capacity utilisation, will together result in a very low cost per bit delivered.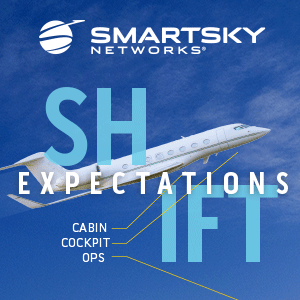 The value of the contract to construct the satellite will be approximately $130 million over the three years 2017 to 2019. This contract award will operate within the company's existing capital expenditure guidance for 2017 and 2018. The launch provider will be announced in due course.
 This contract award has been made following today's material commitment by Qatar Airways to adopt GX Aviation for its In Flight Connectivity (IFC) requirements. The new satellite will also support the rapid adoption by other airlines of GX Aviation both in Europe and through the major Europe/Asia aviation traffic corridor. In addition, the satellite will enhance the delivery of GX services to other market segments in the region.
Inmarsat now has over 1,000 aircraft installations expected under signed contracts for its next generation IFC services. Mandates have been won from leading airlines worldwide including Qatar Airways, Deutsche Lufthansa Group, International Airlines Group, Air New Zealand, Singapore Airlines and Norwegian Air Shuttle.
About GX
Inmarsat's GX high-speed global broadband service is uniquely designed and optimised for superior mobility performance across multiple markets. GX is the only satellite broadband service in the market with global coverage, guaranteed data rates and an ultra-reliable L-band network that it can work with seamlessly. GX data rates of up to 330 Mbps have also been demonstrated. Inmarsat's global broadband network is designed, owned and operated by Inmarsat for seamless end-to-end performance. This "owner/ operator" approach ensures continued innovation and a robust business model, which does not rely on procuring more expensive third party capacity to meet customer demand.
Featured image credited to istock.com/JakeOlimb