This is an Op-Ed contribution from retired marketing consultant and frequent flyer Robert Donnelly. Disclosure: Robert and his wife paid for their flights through the travel company which hosted their tour of China. Air Canada was also advised that a "review" was being written; the only requests made related to ground and onboard crews facilitating the taking of photos. The media contact person ignored his email, as no such accommodations were made.
Our Travel Profile
We have cruised several times, done tours by bus, and air, travelled by train, plane, and car. Itineraries are key; the conveyances, not so much. BUT, they need to be comfortable, of good quality, and open us up to new cultures, languages, cuisines and experiences. We shop flights by route – most direct. And carrier – Star Alliance or Oneworld, and only then, cost. We believe that "getting there" is a very big part of the fun, and are prepared to invest modestly in better value where it is warranted.
Before
On this adventure, we were striking another line item off the "bucket list" with a 19-day "Undiscovered China" tour, using Viking, the big river, ocean, and other travels company. We chose this package, inclusive of the Air Canada round-trip, partially because of an amazing less-than-$1000CAD air fare incentive, and firmly positive recommendations from our travel agent.
In the course of settling on dates and flights, we felt, from experiences of very long flights to Hong Kong in Premium Economy with Cathay Pacific and Melbourne in Economy with Qantas, opting for Premium Economy seating would likely be a good call.
In the lead up to departure, Viking was very proactive in keeping in contact. The company ensured that we had booked our additional excursions, was aware of all of the trip's inclusions, and provided pretty extensive briefing materials on the many destinations in the package.
At the Airport – Departure
Our whole family has been blessed, or inflicted with the "early" gene. So we arrived at Lester Pearson Airport (YYZ) in Toronto via Park n' Fly shortly after 1000. For a departure of 1300. Which, to some regular travellers, is appallingly early. But it makes us, well me, actually, comfortable.
Having checked-in online the afternoon prior, baggage drop with our PE "priority" was a breeze. The terminal itself on this Saturday morning was unusually calm; still busy but not as frantic as weekday evening departures often are. We opted to not avail ourselves of the Maple Leaf lounge, discounted due to our PE fare, nor the Priority Lounge, which is available through our credit card, and were comfortably seated in the assigned gate's departure area by 1045.
Kudos here to the GTAA, the airport operating authority, for its corporate partnerships. The often cattle enclosure style of gate areas have been remade into free Wi-Fi enabled, charge cord compatible and comfortable spots to wait. With tablet ordering of food and other refreshments everywhere. And great views of the outside's comings and goings.
I had hopes to pre pre-board in order to get some pictures – no way my efforts could be mistaken for photographs – and made contact with the onboard customer services manger, Leslie, and a gate agent. They said "sure". But, it was not to be.
A late aircraft, and a change from a Boeing 777-200LR to a 777-300ER meant more crew, more crowded boarding, and no pre-boarding. However, we managed to slip in with the business class folk, got to our seats and I was able to take some shots. To her credit, Leslie quickly stopped by our seats, made a quite unnecessary apology, and with a wonderful smile, made an often frustrating part of travel start out just great!
Interestingly, and presumably in preparation for the fleetwide roll-out of Air Canada's new livery, which to me is very good, almost all of AC's stock at Pearson had most of their fuselage decals removed leaving a subdued pale blue. Which to this ole' marketing dude's eyes was not bad. Still in a prominent place was the big AC branding on the sides and the full c/s on the tail.
Our aircraft (C-FIUL) had the new interior with muted, but to me, tasteful grays and splashes of red. It was equipped with upgraded business class pods, new PE seating in a 2-4-2 configuration; oddly without leg rests for the bulkhead seats, and the higher density 3-4-3 arrangement in the squishy section. We had flown in that economy arrangement, and while it is okay for TATL, and people like us who do not crest 5-feet, 9-inches, its narrow(ish) seats, small recline and shortened pitch could well prove quite uncomfortable on a 14-hour plus journey.
My initial impression was a tad startling; the cushion felt hard. It would prove to be fine during the journey. While not as wide as either the CX or BA ones we'd previously experienced, that issue became more problematic as the hours progressed. Because of our bulkhead row, armrests had to contain both the tray table in one, and the IFE screen in the other. Which combined to make the seat itself that much narrower. Oh, and the recline buttons for both of our seats proved very difficult to manage. Call them broken. Already. In a "new" interior.
We would see how much difference there was on our return flight from PEK, when we'd be seated one row aft. (Turns out that those seats do have a footrest, and although with "only" a 38-inch pitch, proved overall to be more comfortable for our 12-plus hour ride home.)
There was also an as yet unopened amenity kit, a blanket I did not use, a pillow that acted as a supplementary head rest, back support and arm rest. Plus a really decent size bottle of water at our spots.
First, came the "headsets", which given the quite decent noise-cancelling offerings by both CX and BA were a decided disappointment. While they did a job, I should have made a stop at Costco before we left home. (From an audio POV, they bordered on awful.)
Flight menus and a choice of juice or water were quickly offered, and as the departure time approached the cabin(s) settled in. Push started right on time, and as we gently backed away from the gate, we could hear those incredible GE90 engines each spool up and start. It is a sound that engenders the same feelings of awe and power in me that being near or under the flight path of a Lancaster bomber's four Merlins does. A mechanical symphony.
A very short taxi to the active – 33R – and we were given an immediate clearance. Over 200,000-pounds of thrust came on quickly, accelerating our 340 tonne machine along the northbound runway, and sooner than expected, rotating into the air for a typical 777 upward thrusting climb out. Even the mandated noise abatement was surprisingly mellow. Yes, I love to fly, especially when the aircraft itself tells you clearly that it does too!
Up, Up and Away
The skies were mostly clear, light cloud well below and several hundred kilometers of distance out the windows. As we ascended through the upper cloud deck, there was a bit of chop, barely worth mentioning. First rounds of beverages were offered, and served.
Being the naturally tech-oriented guy I am, I thought it would provide some "perspective" if I played with, erm, "researched" the IFE system. After all, the plan was to submit this wee missive to RGN.
In a bulkhead row, the screen rises from your left armrest, tray table from the right. Said screen is on a nifty multi-angled, gimballed mount which allows you to customize your viewing angle. It is about 10-plus inches on the diagonal, measured by placing the long edge of my iPad Mini 4 along the screen from lower right to upper left corner. Screen resolution was fine. Not as good as the iPad, but better than the old screens. The IFE menus are almost intuitive. Almost in that you need to be very young, a bit patient, or had been exposed to the ways that engineering folk think.
Nonetheless, I found what I wanted, and settled on the WTHAW (Where The Hell Are We) channel, i.e. the moving map. (On the way home, this channel proved inoperative, save for the time from, time to, height and speed scroll along the bottom. Me? I like maps moving maps!) This produced the first "Wha…?" moment.
We took off to the North and I know we have to go over the Arctic to reach the PRP, but we'd turned EAST before a wide lefty towards the North, starting about halfway to Montreal. About an hour-or-so in, we were wending our way WNW over Chibougamau on the Eastern side of Hudson Bay. Okay. The plane knows more than me, and someone did the math, so…. our route is taking us north-ish. Maybe we'll get a look-see at Churchill's polar bears. Or Santa's house. From our sedate altitude of 29,000-feet/9440-meters. (We did stretch a bit later, meandering to 31,000-feet.)
Inexplicably, my IFE screen/system "froze" about halfway through the flight. It being a rest period, I decided to not bug the crew. Besides, I was writing this, and reading.
Meal service came at 1:15 into our air trek. Two choices of mains; the perennial beef tenderloin, this one with 3-pepper sauce and veggies. Or chicken; bbq'd with a smoked hickory sauce, grits and veg. In the interests of…. "science", we chose one of each. We also both decided that the offered red wine was quite potable and gladly had more.
Plating and presentation, considering that the available serving tray real estate is about the size of the average laptop, was fine. Real cutlery, an actual wine glass, and really interesting, nuanced flavours. Add a quite decent tiramisu and we both were quite satisfied. Gourmet? No. Hot? Yes. Taste? Fine, thank you. Could I bitch about the "from the crowded ovens" appearance? Sure, but why? The repast was hot, served with smiles, tasted good, and filled the hole.
FWIW, I also have some background in food service, so given the less-than-optimal food prep equipment I know to be available on board any aircraft, plus the mouse-trail like aisles to serve from, the offerings are rarely ever THAT bad, IF one is honest.
Am I being too generous? Should I be more "reviewer" like; looking to find fault with service, and food offerings, that in no way ought to be compared with executive charters, true First or even Business classes? Let alone on the ground. I do not believe so.
Doing even rudimentary math in Canadian dollars, we are paying together around 20-cents CAD/kilometre. That is about one-fourth that which is given by most companies as local mileage to employees, and who-knows-what for a cab, anywhere. We had experienced Business class on AC for a recent TATL to Amsterdam. And, yes it was pretty darned impressive. BUT. They have paid two-to-three times what we did, and we feel we are getting good value for our investment. We could have been back in steerage, er, Economy, but know that was NOT the way to spend a long flight time.
After the meal service, blinds were downed and the lights dimmed.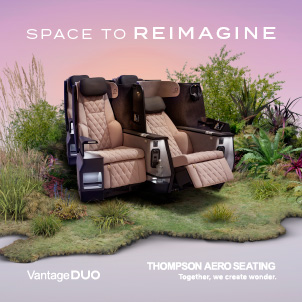 By now, our minds, and bods, think it is late afternoon Saturday, which it is at our departure point. I gotta say I admire those who can sleep anywhere at anytime. Sometimes that is me. Never my wife. We both, kind of, got some light sleep.
Also about halfway through the flight, noodle cups, neat little sammies, and cookies were provided, along with another beverage service. We opted for water and a soft drink; "diet whatever" being my standard go-to.
Next up, with about two-hours to go, breakfast!
Two choices again: an omelet with potatoes, or congee with pork. Again, to be "scientific", we chose one of each. Both were accompanied by melon bits, a small roll, butter and jam. Plus a choice of juices, water and hot beverages. Served properly hot, both main items were a tad bland (even for normally bland congee, reputed with authority to be an excellent hangover remedy), but given that our bodies and brains had now no reference to our natural rhythms, they went down and prepped us for arrival.
Descent and Touch Down
Shortly before descent, customs forms were handed out; one for each of us. They were fairly easy to understand, given the ESL approach to translation, and later passed muster as we had apparently put the correct data in the correct spaces.
Descent, flare and touchdown were ILS perfect, with the two-plus-one gear squeals one expects. We did taxi a good distance, however, and finally ended up at our assigned gate after a nice tour of the outside of the Shanghai international terminal. Which, given that it services a city of 25-million, is huge!
Big surprises came with the Customs, Immigration and luggage arrival. Efficient, with sufficient people on the job (Take note YYZ!), and we were immediately met on the other side by our Viking greeters.
Even at that point, we had very good feelings for this trip…
The Good
An absolute stand-out was our cabin crew. Headed by Leslie and Gay; the two "in charge" set a welcoming tone for everyone on their teams, and therefore the hundreds in their care.
Being a bit detail oriented, early on I asked for the aircraft's Fin number and take-off weight. It was duly written down and placed on a tray table while we napped. Little things like that are vital in achieving customer satisfaction. Not to mention, loyalty.
We heard little from the three (four?) pilots in the pointy end, once or twice.
Next, the aircraft.
The 777 family is now a workhorse of industry. Since its debut, improvements have, of course, been made. It is a very large, highly complex, incredibly powerful, and [if you're not seated in 10-abreast economy] it's a dcomfortable machine that still turns heads as it taxis by.
The Okay
Air Canada got quite a bit right with this new interior. Subdued, but comfortable colours make it a visually easy place to spend time. Seat pitch and recline are in line with the competitors.
BUT..
I think for the PE bulkhead seats, a serious error, or two, was made. No leg rest makes the decent recline virtually useless. Even with the seatbelt cinched tight, I had to adjust my position all too often as I slid down in the belt. Actual useable width does not live up, however. A less unforgiving seat padding would also have been nice. It's almost as if the big thinkers in the interiors group never actually rode in these.
Food offerings were just fine. Good flavours, seemingly carefully chosen ingredients and interesting combinations. Is it reasonable to expect the same offerings in the middle section, as in the high rent zone? Nope.
The Bad
The interior design teams should be forced to ride in both economy and PE for a long time to get the real "feeling" for the importance of their decisions on the comfort, and therefore loyalty of their customers.
Getting the best value for your interior fitment dollars is not the same as getting the cheapest product, or best deal. Economy sections for their "new" interiors are only okay for TATL, or transnational routes. For TPAC, no. Period.
In PE, they nearly got it right. Base hit for the bulkhead rows. The other two PE rows do have footrests, and only tray tables in the right armrest, making the seats effectively wider. Still a wee bit "firm". Call it a ground rule double.
A significant disappointment was the dime store ear-buds. Crappy sound, unless you shoved your fingers hard onto their surface while listening. Even then, it was barely passable. C'mon AC, get with the program! Check what the other guys are doing. Please.
Summary
We chose Air Canada because of its direct routing. We invested in PE to make the long flight(s) less strenuous. With an incredible machine, crewed by wonderful people, we did very well.
Could it have been better with more thought to the hard product? Oh, yes…
Did we get decent-to-good value for our air bucks? Qualified, but yes.
Related Articles: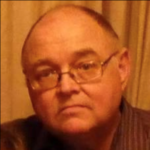 About the author, Robert Donnelly
Robert is a retired marketing and advertising consultant. During his career, he held positions at a variety of technology companies including Panasonic Canada, Audio Products International and LG Electronics Canada.