When it comes to mining their past glories for future profits, no one does it better than the House of Mouse. And though Disney has pretty much perfected the fine art of turning soulless marketing schemes into movie magic at this point – who else but Disney could turn movies based on theme park attractions like The Pirates of the Caribbean and Tomorrowland into a thing? – the studio's live-action remakes of animated classics have been a much dicier proposition. Sure, Oscar-winners like Cate Blanchett and Angelina Jolie breathed new life into their respective live-action remakes of Cinderella and Maleficent but the less said about bloated duds like 1996's 101 Dalmatians the better. So, when I heard that Beauty and the Beast was being given the same royal remake treatment, I must admit that I was more than a little anxious.
Not only is the original 1991 version of Beauty and the Beast one of my favorite animated films of all time, but the brainy, bookish Belle also happens to be my favorite Disney princess like, ever. And even though I'm a massive Harry Potter fan, even the news that Hermione Granger herself, the lovely Emma Watson, would be playing Belle this go-round did little to ease my mind. In fact, I almost avoided the film altogether for fear that it might somehow sully my memories of the original. Thankfully, I was literally dragged to see Beast with my daughter's Girl Scout troop and I am happy to report that it is even more wondrous and magical than I could have ever hoped for. Seriously, it's pretty spectacular, even if you don't have a favorite Disney princess.
Directed by Oscar-winner Bill Condon (Dreamgirls, Gods and Monsters) from a killer screenplay by writer-director Stephen Chbosky (The Perks of Being a Wallflower) and The Huntsman: Winter's War's Evan Spiliotopoulos, the best thing about this re-envisioned Beast is that it has so much more bite than the original. And I'm not just talking about the film's overtly gay subtext in the scenes with Josh Gad's LeFou (which are all hilarious, by the way) or the beefed-up backstory for Belle's father, Maurice (played with sad, world-weary perfection by Oscar-winner Kevin Kline), which is also great, but what really struck me was how seamlessly Condon and company diversified the cast.
Offering up juicy supporting roles for talented Black actresses like six-time Tony-winner Audra McDonald and Jupiter Ascending's Gugu Mbatha-Raw, this is definitely the most colorblind cast in a Disney film in years. I mean, hell, even the extras here are diverse! And while I'm pretty sure there weren't nearly as many Black, Asian, and Latino folks living in 18th century France as the film depicts, I'm also fairly certain than a talking candlestick never fell in love with a saucy feather duster either, so, I'll let it slide.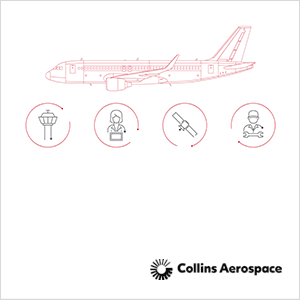 Starring Downton Abbey's Dan Stevens as the Beast, Ewan McGregor as Lumiere, Emma Thompson as Mrs. Potts, Ian McKellen as Cogsworth, and The Girl on the Train's Luke Evans as the dastardly Gaston, this tale as old as time doesn't exactly break new ground story-wise, but watching your favorite scenes and musical set pieces from the animated original brought to life in the real world is positively thrilling. And just wait till you see Belle's iconic yellow dress come to life. So beautiful!
Featuring three new songs by Oscar-winners Alan Menken and Tim Rice, including a rousing third act solo for the Beast called Evermore, the film is everything you remember and love about the original and so much more. And if you've never seen either version, then prepare to be dazzled because this is the most fun you'll have on an airplane all month.
Now playing on select Air France, British Airways, Delta, Singapore Airlines, Lufthansa, and Emirates flights worldwide, Beauty and the Beast is also available via streaming on iTunes, Google Play and Amazon Video.