It's difficult to remember the last time an aircraft has generated so much positivity amongst passengers, and journalists who have reviewed the type, as has the Bombardier CSeries. Certainly, when Boeing rolled out its impressive Sky Interior for the 737 workhorse, the design was immediately embraced, and even today it's not uncommon to see passengers share their enthusiasm for the interior's signature blue mood lighting on social media. But the debut of Bombardier's two CSeries iterations, the CS100 and CS300 roughly serving the 100 to 150-seat niche, has been rather remarkable from a #PaxEx perspective.
The aircraft, configured five abreast in economy (3+2), comes in for high praise for its cavernous overhead bins and large windows that ensure plenty of natural light floods into the cabin. As has been well reported, the middle seat of the seat triple is a "wow"-inducing 19 inches in width, bringing humanity to the middle seat experience, while all other economy seats are 18.5 inches wide (trumping even the seat width of the A320 by half an inch). Some passengers can't quite put their finger on what they like so much about the CSeries. "I can't tell you what/why, but it was noticeably the best plane I've experienced for a while," enthused a passenger who had just flown a Swiss-operated CSeries on the Geneva-London Heathrow route.
While such reviews are music to Bombardier's ears, they aren't surprising to the Canadian airframer. Seat width makes a "huge difference" to #PaxEx, even if legroom has been tightened up, Colin Bole, senior VP sales and asset management at Bombardier Commercial Aircraft told Runway Girl Network on the eve of the IATA annual general meeting in Cancun. "Swiss has got basically a 30-inch pitch throughout the cabin so something is working; there is no question about it. Even if seats are getting thinner and better, having a great passenger experience with a 30-inch pitch means there is something else to it and seat width is clearly part of that."
Though social media was only in its infancy when Bombardier was developing the CSeries, the airframer's emphasis on wide seats seems prescient given the rise of the mobile, social and very vocal traveler. Did Bombardier see the wave coming? "We'll take credit for that," laughs Bole. "But I think you're right, the social media plays a big role in this, so just like you're seeing some interesting news come in from passengers on Swiss … that's playing into our favor."
Of course, when airlines are buying aircraft, #PaxEx is but one factor to consider. That's why Bombardier is every bit as excited that the in-service experience of the CSeries has been, accordingly to Bole, "amazing".
You talk about the passengers, but the maintenance teams have been very positively impressed with the aircraft; we have had a number of A-checks already on the plane, everything went to plan. Short turnarounds. No bad surprises. The pilots love it. You talk to some CSeries pilots, they'll absolutely rave about the aircraft. We obviously have London City [airport validation] now. So talk about a joyride. So all around, it's been very good. Performance is great. Reliability has been very good also for entry-into-service. Performance wise, everything we announced in terms of takeoff and landing, that's been fully complied with and better, and in terms of fuel burn, we are generally speaking better than what's in the manuals. So [there are] numerous comments coming back from pilots that 'the flight plan said this but we burned less fuel' so the actual performance is better.
That's all good news for Delta Air Lines, which last year ordered 75 CS100s with options for 50 more. But Boeing has accused Bombardier of pricing the aircraft for Delta in such a way that, if left to continue, could pose significant harm to America's aerospace industry. And thus a trade spat has ensued.
Bombardier sees Boeing's claims as evidence that it is doing something right. "For sure. If you read the petition [to the ITC and US Department of Commerce], clearly we're going to put Boeing out of business so we must certainly be doing something right. It's all completely ridiculous, they've blown things absolutely out of proportion, particularly they're referring to a campaign, particularly Delta, and a market size where they're not present. The last time Boeing delivered an aircraft in the CS100 size … was 10-years ago plus away. So they are obviously concerned that Bombardier has evidently a very good product in the industry, one that is changing things, if not revolutionizing things, and they obviously are trying to slow our progress," says Bole.
"I think they probably picked an unfair and probably the wrong fight. We're progressing technology, we're bringing innovation and I guess that also means that Boeing is resisting innovation and advances in technology, and reductions in costs so I don't know what that says about Boeing."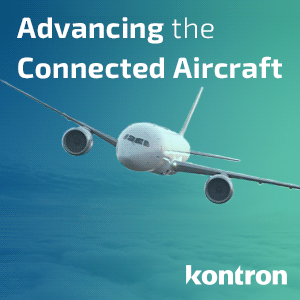 While some reports about the trade dispute suggested that Bombardier had offered to shrink the CS100 for United in a bid to win the US major's business, Bole insists, "No, there was something that didn't come across in the transcript; we did not offer a shrink. We offered a CS100 solution, there was a configuration whereby simply playing around with seating and limiting capacity we were offering a lower capacity…"
On the flip side, the question of whether or not Bombardier will stretch the CS300 is one "I think I've been asked most by the press since I joined Bombardier a couple of years ago", admits Bole. "So to be clear, we're really happy where we are right now with the CS100 and the CS300. We delivered and put both aircraft into service within five months – we often say six months but it was really within five months of each another – which in itself is an industry achievement.
"I can't think of even 737 variants or A320 variants or A330 variants that were introduced within six or even five months of one another, and right now we are in ramp-up phase, so we need to get the aircraft right, we need to get them out in volumes, we need to diversify the customer base, we need to expand the market base. We're going to be doing that for a long time. So any stretch is, you know … everything is technically feasible, every family you've seen can be stretched, and there are always ways to stretch but that's not our focus right now. I think we've got this niche of the 100- to 150-seater. Nobody is in there in such an optimized way as we are, and contrary to the others, we want to get it right."
It is hoped that, as the CSeries enters into service at Delta and Air Canada – and when passengers get a taste of the experience – that other North American carriers will feel compelled to adopt. "Obviously, the US remains the biggest market in the world; there is no question about it. And Delta as well as Air Canada are absolutely key operators; they are very much followed in the industry, so having those two provide the passenger experience on the CSeries aircraft is going to be great," says Bole. "And also I think it's a little bit like it has been on the CRJ market; there is a big opportunity for CSeries in North America, related to all the secondary and tertiary airports that need to be served, all the hub-and-spoke requirements. it's going to be a perfect solution."
The use of single-aisle aircraft on longer missions is among the macro trends that Bombardier is tracking closely. "We're seeing that a lot with the A321neo LR, and possibly other solutions, obviously the 737 MAX 8 with Norwegian. We've been thinking about this for a while. And I think that the CSeries can actually provide a good solution on the smaller capacity routes. Transatlantic or wherever. We had the demonstration of the London City to [New York] JFK flight back in March. That's just an example but why not look at other at six- or seven- or even eight-hour routes that have limited volume but high yield and the CSeries, whether it's the CS100 or CS300, can provide interesting solutions."
"The other trend I think is worth watching for me is how much upgauging there actually is primarily in North America from the regional aircraft into that size, to CSeries capacity," continues Bole. "[Relaxation of the scope clauses] is not happening. Talk to any of the airlines that are involved and they will tell you 'don't expect relaxation of scope clauses whether it's capacity or max takeoff weight anytime soon'. That's there and it's there to stay for an extended period of time.
"But around that, of course, airlines may reduce the amount of regional flying and upgauge to mainline flying and that's part of what Delta is actually doing with the CSeries, and [CEO Ed] Bastian mentioned that at the Wings Club lunch this past Wednesday. So that's an area to watch. With the shortage of pilots, with the freeze let's say on scope clause, is there going to be more upgauging towards that smaller narrowbody capacity? It's a possibility, We feel we're ideally placed to address any of that if it does occurred."
Would Bombardier ever consider the widebody market? "I think we've got our hands full," says Bole. "We cover the regional space well in multiple ways. I keep reminding people that we are the only competitor that competes against everybody. Airbus competes against Boeing; Boeing competes against Airbus; occasionally they compete against us; Embraer competes against us; ATR competes against us. We compete against all of them. We cover regional well; we are covering the low end of the narrowbody well. We've got our hands full so I'm going to leave the real long-haul widebody aside."
Related Articles