Ryanair boss Michael O'Leary told an Irish radio station last month that he does not accept climate change is real. His statements prompted a Brussels-based environmental pressure group to demand that other airline chiefs clarify their own beliefs on the link between carbon dioxide emissions and global warming.
Speaking on the RTE Radio 1 Countrywide show on 8 April, O'Leary said: "No, I don't accept that climate change is real. I don't accept the connection between carbon consumption and climate change." He went on to say that "there is always some lunatic out there who points to a lot of rubbish science; science changes".
The remarks led Transport & Environment executive director William Todts to write a strongly-worded letter to airline lobby group Airlines for Europe (A4E) – of which Ryanair is a member – to ask whether O'Leary's views on climate change are shared by its other members.
"In the coming months the EU will decide on the future terms for aviation's inclusion in its Emissions Trading System (EU ETS). Work will also continue on developing the International Civil Aviation Organisation's global market-based measure [Carbon Offsetting and Reduction Scheme for International Aviation, or CORSIA]. Much of the lobbying on these issues will be conducted by your association," says Todts in the letter.
"When you engage in lobbying, we believe everyone should know whether they are working with an honest partner, or someone who flatly rejects the overwhelming consensus of climate science. We also believe your customers would appreciate knowing where you stand on this critical issue.
"We therefore call on your airlines, and A4E, to state publicly whether you accept the overwhelming evidence of climate change, and the resulting need to take ambitious action, or whether you are partners in Mr O'Leary's reckless climate denialism."
An A4E spokesman points out that the association "has strongly supported" CORSIA, which he says "means that future growth in carbon emissions will be offset to reduce the impact of aviation on the environment". He adds that the ICAO scheme "will complement industry efforts to develop cleaner aircraft, switch to low-carbon fuels and operate more efficiently".
A4E has replied to Transport & Environment's letter, reiterating its support for CORSIA and describing it as "a milestone in the history of international climate change policy".
Adds the letter: "We applaud States, the European Commission and the various stakeholders including NGOs for working very hard through the ICAO system and finding the necessary compromises to establish the first sectoral deal to reduce CO2 at global level."
But Transport & Environment aviation manager Andrew Murphy tells RGN he is "not at all" happy with A4E's response because it makes no specific mention of O'Leary's climate change comments.
"They didn't actually answer the question of whether or not they accept climate science. And that's essential because accepting climate science means accepting all that goes with it: that two degrees is a disaster we must avoid, that we have a rapidly diminishing global carbon budget and that we need to decrease emissions immediately," says Murphy.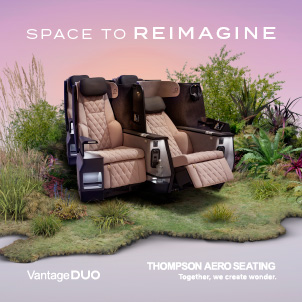 O'Leary is no stranger to making controversial comments and sitting back as the resulting free publicity rolls in. But Murphy feels he has gone too far this time.
"There's a difference between his usual 'I'll charge for toilets' controversy and denying climate change, because the former may be funny but the latter advocates for policies which will result in runaway climate change and the resulting catastrophe for the world's most vulnerable," says Murphy.
"A4E is a major lobby group in Brussels, and we believe it's important for officials here to know what A4E and its member airlines believe."
In stark contrast to O'Leary, fellow Irishman Willie Walsh – chief executive of International Airlines Group, also a member of A4E – has stuck his head above the parapet and made it clear that he backs the vast majority of scientists on climate change.
In an email to Murphy, seen by RGN, Walsh says: "My views on climate change are a matter of public record. I have never denied the link between man-made CO2 and climate change. I have on many occasions publicly stated that I accept that there is a link and believe that the airline industry must acknowledge our environmental impact and work to improve our performance."
Related Articles: