Early this year, Airbus assured Air Lease Corporation (ALC) that the lessor's 2017 new-aircraft deliveries wouldn't slip any more than had already been warned, according ALC. But with Pratt & Whitney PW1100G-JM geared-turbofan production-rate issues continuing to bite, Airbus has now further delayed some deliveries to the firm.
Speaking at the 37th Annual North America Airfinance Conference in New York, ALC president and CEO John Plueger revealed that deliveries of an unspecified number of new A320neo-family aircraft to ALC have been delayed again – this time until later in 2017. Moreover, Airbus has also pushed four ALC A320neo deliveries back into 2018.
Previously ALC wasn't unduly concerned about the delivery delays to some PW1100G-JM-powered A320neo-family jets, but following the fresh round of bad news from Airbus and Pratt & Whitney, the lessor is now "very disturbed – particularly with Toulouse," says Plueger.
The lessor's concerns about Airbus's delivery performance have grown not only because the manufacturer is delaying A320neo deliveries, but also because Airbus has delayed to 2018 the deliveries of two new A350-900 widebodies originally due to be handed over to ALC this year, according to Plueger. The new A350-900 delays are due to "fuselage and cabin issues".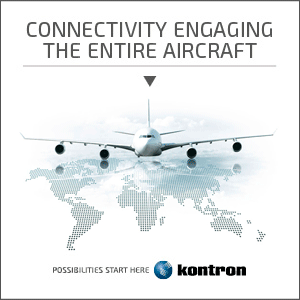 Additionally, the fact that Rolls-Royce is having to make "slight modifications" to the design of the Trent 7000 engine – the sole-source engine for the A330neo family – is having "an impact" on the deliveries of the first A330neos which ALC is due to receive next year, says Plueger. Together, all the delivery delays have pushed the lessor's first-half 2017 capital expenditure so far below target that ALC took the unusual step (for it) of purchasing 11 used, 2009-built 737-800s from Turkey's Pegasus Airlines for lease to other carriers, in order to meet its first-half capex target.
Revealing that ALC's detailed analysis of the competing Pratt & Whitney PW1100G-JM and CFM International LEAP-1A engines for the Airbus A320neo family shows that the P&W engine's fuel-burn performance in service to date has been "a little bit better" than that of the LEAP-1A, Plueger says that the PW1100G-JM is nonetheless having more initial operational teething troubles than the CFM engine. The biggest issue the PW1100G-JM has experienced in A320neo-family service so far has involved failures of some engines' number three bearings, he adds.
For Pratt & Whitney, in trying to produce enough PW1100G-JMs to meet both the demand for initial installation on new-delivery A320neos and to replace in-service engines which have to be swapped after failures, "the issue is, can Pratt & Whitney recover [its PW1100G-JM delivery rate] in production?" asks Plueger. "The problem for Pratt & Whitney and Airbus is that far more engines have had to be allocated to the installed fleet than ever was contemplated … We do feel Pratt & Whitney will recover," but ALC remains concerned about how long P&W's production recovery will take.
Meanwhile, although CFM International recently informed Boeing that it had found a potential production-quality defect in low-pressure turbine disks in about 30 LEAP-1B engines and Boeing stopped flight-testing its new 737 MAX 9 temporarily as a result, Plueger says ALC is "a little less" concerned that there will be any potential impact on its 737 MAX deliveries. ALC thinks the LEAP-1B engine powering all 737 MAXs "will have a pretty good entry into service – it will perhaps be a little late, but Boeing was early" in certificating the 737 MAX 8, "so there is a little margin to absorb" any minor LEAP-1B delivery delays from CFM.
Addressing the subject of Boeing's proposed new middle-of-market (MOM) 220-270-seat, 5,000nm-range twin-aisle aircraft, Plueger says "we do like that plane". However, ALC thinks Airbus has "less of a product gap" to fill in that area. Airbus is discussing offering a new, single-aisle development of the A321neo featuring an all-composite wing and new engines and provisionally dubbed the "A322" to compete against Boeing's planned MOM. Plueger also points out that the A330neo is "very capable of adapting" the A330-800neo and/or A330-900neo to provide a lower-gross weight version which would offer the mooted 5,000nm range and would also provide a substantial price reduction over the full-specification A330neo models.
Because of the runaway success of the A321neo, which Plueger calls "a blockbuster airplane", Boeing has begun discussing a proposed 737 MAX 10 stretch of the 737 MAX 9 with airlines. However, Plueger says at that ALC "we're not completely convinced" by the MAX 10 proposal – "We're a little concerned about product repetition."
Going ahead with the 737 MAX 10 would mean Boeing offering five separate 737 MAX models – the MAX 7, MAX 8, MAX 200, MAX 9 and MAX 10 –  and so potential "asset values give some concern", he says. Additionally, "The 737 MAX 10 would come very late in the [737 MAX] program … the A321neo has a huge embedded lead compared to the MAX 10," so there would be a "timing" issue for the proposed new model.
Yet another factor which has left ALC cool on the 737 MAX 10 is that the 737 MAX 9 and the 737 MAX 10 are "pretty close" in size, he says. "A number of carriers that we've spoken to don't see themselves switching to the [MAX] 10 … as an asset owner, you have to be concerned." In taking the pulse of the marketplace as a lessor, "We [at ALC] have not yet felt a lot of response to the MAX 10 and we take our pulsing from the depth of the marketplace."
Related Articles: