On the heels of brokering a deal to offer Inmarsat's Global Xpress (GX) broadband connectivity on over 130 of its aircraft, Qatar Airways has confirmed a partnership with the London-headquartered satellite firm to implement real-time flight tracking.
"Our partnership with Inmarsat for this global flight tracking system has once again reinforced our commitment to the highest levels of aviation safety for our passengers and employees," said Qatar Airways Group CEO Akbar Al Baker in a statement.
According to Inmarsat, the specific technology being employed by Qatar Airways entails position reports, i.e. "the exact real-time location of the airline's aircraft in latitude and longitude", and these reports exceed ICAO's Global Aeronautical Distress Safety System (GADSS) mandate, which requires airlines to be capable of providing location information at least once every 15 minutes from 8 November 2018.
Runway Girl Network sought clarity from Inmarsat on the exact technology it says Qatar Airways has been testing across its fleet over the past year. "Flight tracking is provided by Inmarsat's SwiftBroadband service, with provides secure IP services with increased data speed and volume needed for real-time global flight tracking," explained Inmarsat spokesman Robeel Haq in an email exchange with RGN. "It delivers a full range of communications, navigation and surveillance capabilities over a secure IP connection. It uses the data that is part of the data packet from each aircraft. We process this data, repackage it and send it to Qatar Airways virtually instantaneously."
To be clear, SwiftBroadband, powered by Inmarsat L-band satellites, is global except for the poles. Boeing 787s and Airbus A350s operated by Qatar Airways feature SwiftBroadband, as these aircraft have used the aero service to support basic connectivity for passengers. Asked if Qatar Airways' Airbus A380s and Boeing 777s are also fitted with SwiftBroadband, or if the system needs to be installed to support full-fleet tracking, Haq said only that the flight tracking solution "is available on all aircraft with SwiftBroadband. You should check with Qatar Airways to confirm fleet implementation."
Position reports on SwiftBroadband-equipped aircraft will be provided to Qatar Airways at intervals determined by the airline. "ICAO current standards are for 15-minute position reporting intervals based on ATC requirements. This reporting well exceeds that standard. In fact, reporting can be in seconds, rather than minutes, depending on Qatar Airways' requirements," said Haq. It's not clear to RGN if the position reports are being provided to Qatar Airways free-of-charge, per Inmarsat's original offer to industry in the wake of the tragic disappearance of Malaysia Airlines MH370. "Commercial terms of this agreement are considered confidential," Haq tells RGN.
In the past, Akbar Al Baker claimed Qatar Airways had adopted a solution to stream flight data recorder (FDR) data. "Yeah, we're already doing this. As a matter of fact, we are doing this for nearly a year," proclaimed Al Baker in 2015. But specifics about the hardware, service and partners were – and are – scarce.
While Inmarsat's new SwiftBroadband-Safety (SB-S) service – trialled by Hawaiian, and soon by Shenzhen Airlines – is technically capable of ultimately supporting a 'black box in the cloud' offering, it does not appear that Qatar Airways has contracted Inmarsat for SB-S at this juncture, with the satellite company's regional director MEA, Ben Griffin, telling Get Connected that the standard SwiftBroadband terminal will be used by the airline for flight tracking, not SB-S.
"The agreement signed with Qatar Airways covers real time position reporting, but as you know, SwiftBroadband is capable of streaming large amounts of data. This solution utilizes Inmarsat's market-leading satellite technology to provide the exact real-time location of the airline's aircraft. Please check with Qatar Airways if you require further information about how they are using this capability within their facility," said Haq. Qatar Airways could not provide immediate comment.
What is clear is that more than one tracking solution is being pursued by Qatar Airways. Last year, Aireon – a joint venture between Iridium and various air navigation service providers – announced a partnership with FlightAware whereby its space-based ADS-B data will be available in a GlobalBeacon-branded flight-tracking service for airlines. At that time, Aireon and FlightAware said Qatar Airways would be the launch customer for the GlobalBeacon offering.
In 2018, once all Iridium NEXT satellites are expected to be in low earth orbit, supporting Aireon's ADS-B payload, GlobalBeacon will be able to provide aircraft tracking capabilities at one-minute intervals as standard, outperforming the 15-minute GADSS requirement, according to FlightAware. Airlines who sign up for the service will also instantaneously meet the 2021 GADSS requirement for minute-by-minute distress tracking, states the firm. In the interim, Qatar Airways is to use a non-global version of the service.
But in light of Qatar Airways' separate flight tracking work with Inmarsat, RGN reached out to FlightAware CEO Daniel Baker for an update on the state of play. He assured:
Our relationship with Qatar is really strong. They are working right now with our development team to integrate [our] API into some of their internal tools to take advantage of this data in a number of ways this summer. We hosted them in Houston a few weeks ago for a workshop with a development team, where they got hands on with GlobalBeacon and provided feedback on the development process, and how the alerts would work … so we're on track to provide them that this summer.
He continued, "We're confident it will be a very successful relationship [with Qatar Airways], knowing we're the only ones to have a truly global solution, without additional equipage. This will be a very valuable service for them and other customers."
FlightAware's Baker said it will not be necessary for Qatar Airways to augment the GlobalBeacon solution with other flight tracking offerings (though naturally it will be the carrier's prerogative whether or not to do so, be it for redundancy or other purposes). A collaboration with Inmarsat has not been discussed, according to Baker, "due to the truly global nature of what we're doing." Because Iridium NEXT will ensure polar coverage, the Aireon/FlightAware teaming believes it offers a "huge advantage, particularly for long-haul carriers like Qatar Airways".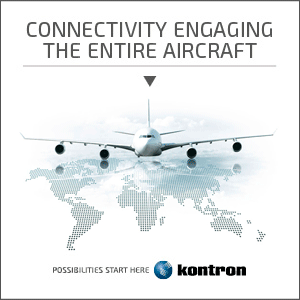 Intriguingly, Leo Mondale, president of Inmarsat Aviation, seemed to take a not-so-veiled swipe at space-based ADS-B, saying in his statement about his own firm's flight tracking work for Qatar Airways that: "Inmarsat is the backbone of global aviation safety, delivering over 35 million aircraft position reports last year alone. Unlike other systems that promise space-based global flight tracking somewhere in the future, we have been providing real time flight tracking for Qatar Airways for some time."
As to the mysterious FDR streaming claim made by Al Baker in past years, FlightAware's Baker said the carrier has "clearly experimented with a number of technologies but as far as real integration, that's something we've been working on for the better part of six months".
Related Articles: