Rockwell Collins, Inc. (NYSE: COL) today announced it has successfully completed the acquisition of B/E Aerospace, a leading manufacturer of aircraft cabin interior products and services, for $8.6 billion in total consideration, including debt assumed. Rockwell Collins now has nearly 30,000 employees and pro forma annual revenue in excess of $8 billion based on calendar year 2016 results.
Effective immediately, B/E Aerospace is rebranded Rockwell Collins. Werner Lieberherr, former B/E Aerospace president and chief executive officer, now becomes executive vice president and chief operating officer of Rockwell Collins' newly created Interior Systems business. He reports to Kelly Ortberg, chairman, president and chief executive officer of Rockwell Collins.
With the acquisition, Rockwell Collins expands its portfolio with a wide range of cabin interior products for commercial aircraft and business jets including seating, food and beverage preparation and storage equipment, lighting and oxygen systems, and modular galley and lavatory systems. This advances the company's global growth strategy by expanding its previous focus on cockpit, cabin management, communication and connectivity solutions, and diversifies its product portfolio and customer mix.
"Today marks a major step in advancing our vision of being the most trusted source of aviation and high-integrity solutions in the world," said Ortberg. "The industry-leading products and solutions being brought together by this acquisition give us a much broader offering, increasing value for our customers and ultimately driving long-term, profitable growth and shareowner value."
"The many common values we share—from innovation and uncompromising quality and performance to outstanding customer relationships—position us well for a successful integration and make us stronger as we move forward together," added Lieberherr. "Joining the Rockwell Collins family and its forward-thinking approach to the market sets us on an exciting path that will greatly benefit our customers, employees and shareowners."
Significant cost synergies and additional benefits
The transaction is expected to generate run-rate pre-tax cost synergies of approximately $160 million ($125 million after tax). The company expects to achieve 90 percent of the cost synergies by the end of its fiscal year 2019. The transaction is expected to be double-digit accretive to GAAP earnings per share in fiscal year 2018.
2017 fiscal guidance
Rockwell Collins will issue its updated 2017 fiscal guidance during its second quarter earnings call on April 21.
About Rockwell Collins
Rockwell Collins (NYSE: COL) is a leader in aviation and high-integrity solutions for commercial and military customers around the world. Every day we help pilots safely and reliably navigate to the far corners of the earth; keep warfighters aware and informed in battle; deliver millions of messages for airlines and airports; and help passengers stay connected and comfortable throughout their journey. As experts in flight deck avionics, cabin electronics, cabin interiors, information management, mission communications, and simulation and training, we offer a comprehensive portfolio of products and services that can transform our customers' futures. To find out more, please visit www.rockwellcollins.com.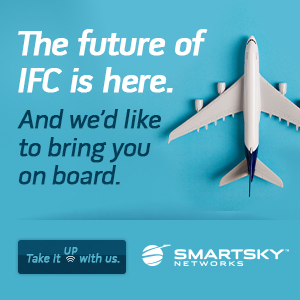 Safe Harbor Statement
This press release contains statements, including statements regarding certain projections, business trends, and the proposed acquisition of B/E Aerospace that are forward-looking statements as defined in the Private Securities Litigation Reform Act of 1995. Actual results may differ materially from those projected as a result of certain risks and uncertainties, including but not limited to the financial condition of our customers and suppliers, including bankruptcies; the health of the global economy, including potential deterioration in economic and financial market conditions; adjustments to the commercial OEM production rates and the aftermarket; the impacts of natural disasters and pandemics, including operational disruption, potential supply shortages and other economic impacts; cybersecurity threats, including the potential misappropriation of assets or sensitive information, corruption of data or operational disruption; delays related to the award of domestic and international contracts; delays in customer programs, including new aircraft programs entering service later than anticipated; the continued support for military transformation and modernization programs; potential impact of volatility in oil prices, currency exchange rates or interest rates on the commercial aerospace industry or our business; the impact of terrorist events on the commercial aerospace industry; changes in domestic and foreign government spending, budgetary, procurement and trade policies adverse to our businesses; market acceptance of our new and existing technologies, products and services; reliability of and customer satisfaction with our products and services; potential unavailability of our mission-critical data and voice communication networks; unfavorable outcomes on or potential cancellation or restructuring of contracts, orders or program priorities by our customers; recruitment and retention of qualified personnel; regulatory restrictions on air travel due to environmental concerns; effective negotiation of collective bargaining agreements by us, our customers, and our suppliers; performance of our customers and subcontractors; risks inherent in development and fixed-price contracts, particularly the risk of cost overruns; risk of significant reduction to air travel or aircraft capacity beyond our forecasts; our ability to execute to internal performance plans such as restructuring activities, productivity and quality improvements and cost reduction initiatives; achievement of ARINC integration and synergy plans as well as our other acquisition and related integration plans; continuing to maintain our planned effective tax rates; our ability to develop contract compliant systems and products on schedule and within anticipated cost estimates; risk of fines and penalties related to noncompliance with laws and regulations including compliance requirements associated with U.S. Government work, export control and environmental regulations; risk of asset impairments; our ability to win new business and convert those orders to sales within the fiscal year in accordance with our annual operating plan; the uncertainties of the outcome of lawsuits, claims and legal proceedings; risk of unexpected costs, charges or expenses resulting from the proposed acquisition of B/E Aerospace; uncertainty of the expected financial performance of the combined company following completion of the proposed acquisition of B/E Aerospace; failure to realize the anticipated benefits of the proposed acquisition of B/E Aerospace, including as a result of delay in integrating the businesses of Rockwell Collins and B/E Aerospace; risk to the ability of the combined company to implement its business strategy; risk that stockholder litigation in connection with the proposed transaction may result in significant costs of defense, indemnification and liability as well as other risks and uncertainties, including but not limited to those detailed herein and from time to time in our Securities and Exchange Commission filings. These forward-looking statements are made only as of the date hereof and the company assumes no obligation to update any forward-looking statement.