AirFi, the market-leading provider of portable onboard Wi-Fi platforms, today announced a flurry of new airline customers as the aviation industry comes together for the annual Aircraft Interiors Expo in Hamburg this week. In addition, the company is now successfully establishing its disruptive technology into new passenger experience markets.
"I'm extremely pleased to announce that we have been selected by six new airline customers since our highly successful presence at APEX in Singapore last October. I'm also delighted to report that we have won new customers in other #PaxEx sectors – initially within bus and rail. We proudly welcome Aramco Aviation, Cobalt, Freebird, Salamair, Tailwind, and Yakutia Airlines to the AIRFI.AERO family of AirFi Portable Wireless IFE and Connected Crew Retail EPOS partners. AirFi is the fastest selling and most trusted portable wireless IFE solution in the market and we are consistently proving how to deliver a highly cost-effective way to improve onboard retail and digital passenger experiences." Job Heimerikx, CEO AirFi comments.
The new airline clients confirm AirFi's status as a truly global operation as well as increasing its footprint closer to home in Europe. These airlines come into the company's client portfolio at a time when AirFi is also expanding services within its existing client base. AirFi is now flying on more than 300 aircraft worldwide from regional jets to wide-bodies serving 30 clients and over 5 million happy users so far have enjoyed the AirFi experience.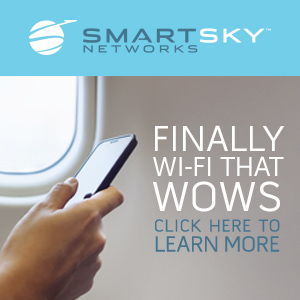 The addition of new deployments on major European bus and train operators, further indicates how AirFi's highly regarded technology, proven in the aviation market, can be simply adapted to other markets looking to differentiate their onboard passenger experience.
"We are just about to reach a major milestone of 5 million cumulative flying hours across our deployed AirFi fleet since we launched just a few years ago. AirFi Boxes are the original portable IFE and – in an increasingly crowded market – stands out as the most widely deployed and reliable solution in its class." explains Martijn Moret, CIO AirFi.
"By further adding these new vertical market deployments to our portfolio, we have demonstrated how our aviation-standard hardware can be adapted with a simple software change to enable new operating models where primary power needs to come from the vehicle and use the long-life internal battery for back-up power and overnight data synchronisation. Also for the first time we are enabling the AirFi Box onboard connectivity module to enable live internet access, expanding even further the possibilities for our customers." continues Moret.
More details yet to come on these new bus and rail partnerships.
About AirFi
AirFi brings innovations to the onboard digital experience offering its unique platforms "AirFi Box" Portable Wireless IFE and "Connected Crew" Onboard Retail EPOS. Designed especially for airlines and other mass transit operators to effectively and securely bridge the digital information gap between each client, their remote crews and millions of consumers on the move.