Inflight Dublin, the leading independent content service provider in the IFE industry, has announced today an agreement with the international business aviation group, PrivatAir, for the deployment of their dynamic Wireless IFE solution, Everhub.
Everhub is a cutting-edge inflight entertainment system that enables passengers to engage with entertainment, on-board retail and destination services via their mobile device or laptop. Via these devices, the passenger can stream video and audio files, play games, read publications, review city guides and view a live moving map. They can also review and purchase duty-free and snack-bar products and plan and book destination services.
The passenger will utilise a user-friendly portal that is expertly designed in line with an airline's brand and can be accessed through all major browsers, or purpose-built applications, for iOS, Android and Windows devices.
Pedro Caneira, Senior Vice- President Business Aviation at PrivatAir said: "There has always been a strong demand for an IFE solution that will enhance the passenger experience while also aiding the optimisation of in-flight operations for crewmembers. Taking into consideration our client base, we have partnered with Inflight Dublin, who developed a bespoke wireless IFE system that addresses all our needs. In particular, the crew app is of big significance to us as it enables the crew to manage a variety of inflight services pre, during and post flight! "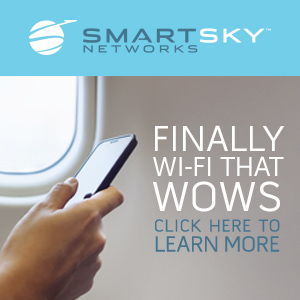 John White, Inflight Dublin's CEO further adds: "We are delighted to support PrivatAir's commitment to innovation. This wireless agreement represents an exciting expansion of PrivatAir's inflight entertainment service and it's a testament to an ever-growing demand for wireless solutions within the IFE market. We are pleased to offer PrivatAir the latest available movies, TV shows, and audio programming, as well as a range of information services, on their scheduled flights".
Everhub was launched on board of PrivatAir on 21st of February 2017.
About Inflight Dublin
Inflight Dublin is a global leader in IFE content, software and design, delivering high-quality services to airlines for over 30 years. Leveraging its continued success, Inflight Dublin has now expanded its services to include a range of advanced technology solutions, including wireless IFE. More than 40 satisfied clients across 4 continents are Inflight Dublin's testament to quality. Inflight Dublin is headquartered in Dublin, Ireland with offices and representatives at 8 locations around the world.