Norwegian made a big splash with the announcement that its new NAI low-fares transatlantic service will start this June from cities in Ireland and the UK to greater New York, Boston and New England area facilities.
The introductory pricing touted by Norwegian drove much of the hype, with a $65 one-way fare attracting plenty of attention. But there are a couple of #PaxEx quirks that may make otherwise keen travelers reconsider the service, at least for a while.
One of Norwegian's better passenger experience benefits is the complimentary wifi service offered on board it domestic flights. It is not the fastest service in the sky but it is free to passengers. Alas, for travelers on the first Boeing 737 MAX aircraft that will ply these TATL routes, connectivity will not be on offer. Norwegian's planes are not getting the wifi kit as a line-fit option installed by Boeing, and the planes will not be retrofitted before entering service as Norwegian is keen to get the new birds flying in time to catch the peak summer season.
While passengers on Norwegian's TATL widebody flights are not accustomed to having wifi available – the carrier's Boeing 787s never got fitted despite company promises to do so in 2015 – the fact that the MAX planes are not going to be equipped when service begins is unfortunate for passengers.
WiFi will not be available upon launch however we expect to introduce free WiFi onto our MAX aircraft in the coming months.

— Norwegian (@Fly_Norwegian) February 28, 2017
Okay, so there's no Internet service on board, but at least you can watch the content you bring on your own devices, right? Sure, just as long as you also have a stash of batteries on hand. The aircraft will not offer any power ports, not even USB-based charging. And unlike the wifi situation, the power problem is not expected to change in the nearish term.
Even after the wifi system is added – including BYOD streaming entertainment – passengers will need to carry enough power on board to make it through the flight.
there won't be any power sources on this aircraft so passengers will have to pre-charge all devices for the flight

— Norwegian (@Fly_Norwegian) February 27, 2017
Finally, but importantly, the early flights will spend longer in-flight due to certification requirements. Norwegian indicated that its initial 737 MAX deliveries will enter service without ETOPS certification in place. That means it will need to take a longer flight path to stay within 60 minutes of a diversion airport as the plane crosses the Atlantic Ocean. Such routings are possible thanks to airports in Iceland and Greenland but they require less efficient flight paths and extra time in the air for passengers.
Norwegian expects to start 737 Max trans-atlantic ops without 180 ETOPS approval. Initial flights about 30 min longer.

— Jon Ostrower (@jonostrower) February 27, 2017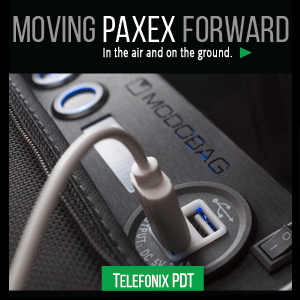 Arguably the longer flight time is better on the east-bound trips as it means more time to sleep on board, but that's something of a Pyrrhic victory.
As an added bonus, the bargain-basement priced intro fares mentioned above turned out to be few and far between; passengers will pay extra for virtually everything they need beyond the seat. So booking requires a very focused effort in comparison shopping, including factoring airport transfers at both ends, to make sure the price is right.
I'm very excited by the service. I think it is slightly risky financially in terms of driving sufficiently large volumes of traffic to be a commercial success. But it also represents another major market shift in terms of access for secondary and tertiary airports.
I can foresee some of the westbound services in particular being useful to me as a passenger. I'm just annoyed at the less than spectacular #PaxEx we're going to see for the initial service window.
Related Articles: