As part of the company's long-term strategy for sustained growth to accommodate market and customer demands, SEKISUI Polymer Innovations, LLC has announced changes to their business team.
The KYDEX® and ALLEN® Thermoplastic brands were built on a cornerstone of outstanding customer service and collaboration with the customers they proudly serve. SEKISUI SPI continues this commitment by strengthening its sales team.
Vice President of Sales and Marketing, Karen Brock Amoah explains, "The KYDEX® brand, marking its 30th anniversary in 2017, was built by our customers. Accordingly, we are carefully considering how to improve service and support for customers across North America and internationally. As part of this journey, over the past five months, a number of our team members have taken on new roles and responsibilities and our team has grown. The prospects these highly skilled professionals bring for the growth of our company and our customers is inspiring."
SEKISUI SPI sales team additions
Robert Anderlik became the newest team member as the Midwest Regional Business Manager. He will focus on supporting SEKISUI SPI's existing strategic customers and driving new business opportunities in the Midwest region which includes: ND, SD, MN, WI, IL, IA, NE, KS, and MO.
Virgil Minor joined the sales team as the South Central Regional Business Manager. He supports the South Central region that includes: CO, NM, OK, AR, MS, LA, TX, and Mexico.
Benjamin Smalley became the Aviation Market Business Manager handling all aviation market accounts and focusing on driving new business opportunities with strategic OEMs within the aviation market.
Blake Iman was promoted from Customer Service Specialist to Aviation Business Coordinator. She now supports the Aviation Market Business Manager and Regional Business Managers.
SEKISUI SPI new roles and responsibilities
Michael Miler transitioned from Aviation Market Business Manager to the Senior
Business Development Analyst role to provide analysis in support of the company's long term growth strategy.
Nik Taritas was promoted from Midwest Regional Business Manager to North American Business Manager. He manages the North American Regional Business Management team and focuses on developing innovative ways to bring value to our customers while developing growth in the thermoplastics industry.
John Martino, Western Regional Business Manager, assumed more responsibility with the dual role of International Distribution Manager. John is responsible for growth and market management and will control distribution strategies for North America and Europe.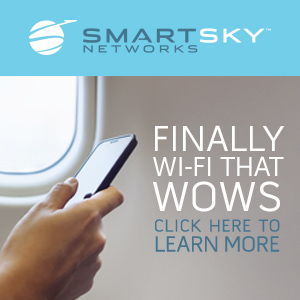 About SEKISUI SPI
SEKISUI SPI is a global thermoplastics leader that is changing manufacturing for the 21st century by challenging how to think, design, and create as a master supplier. Fueled by a team of 300 dedicated professionals, SEKISUI SPI serves customers in 34 countries across a diverse spectrum of major industries including aviation, transportation, medical, agriculture and heavy equipment, and industrial equipment housings.
With the collective power of KYDEX® and ALLEN®  thermoplastics product brands, we provide a unique understanding that is built on deeper perspectives resulting in better solutions for all. SEKISUI SPI is celebrating the 30th anniversary of its ownership of KYDEX® Thermoplastics. SEKISUI SPI is part of SEKISUI Chemical Company, an $11 billion global leader in plastics and chemicals.
Visit sekisui-spi.com for more information.