Maybe taking five weeks off from travel has affected my brain. I'm actually considering a "mileage run" on an airline that runs a revenue-based loyalty program. Don't get me wrong…I'm a fan of JetBlue and I'm looking forward to using more of my TrueBlue points, but mileage runs don't really exist in the program.
The only reason I'm even thinking about it is because JetBlue extended the promotion on its new LaGuardia-Boston route for another couple of months and fares are dirt cheap right now. The promotion offers 1,000 TrueBlue points for two segments between the airports. The second pair of segments earns an additional 2,000 points and the third pair of segments (six total flown) earns 3,000 more points for a total of 6,000. Fares right now are about $33 one-way for most of January and February. So for a hair under $200 one can earn the bonus points (plus the regular points for flying the routes).
But the points are really only worth around $100 so that's not necessarily a great idea. Also, the flight schedules are such that getting all six flights in on one day is a brutal slog, starting at 6:30am from LaGuardia and not getting back on the final flight until just after 9pm that same night. With travel time to and from the airport that's a rough go.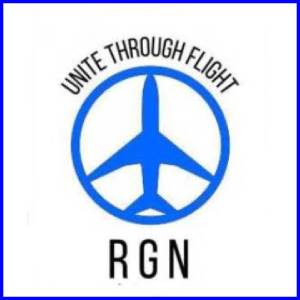 On the plus side, there are also a few other bonus offers in play. The "Take 3" promotion for 5,000 points after three roundtrips would be completed in the same day and the TrueBlue Badges program offers up a few more bonus points for repeat visits to a city, depending on how many times you've been.
The Take 3 (and Lucky 7) promos are once per year so those points may be earned otherwise through regular travel; it is unclear that they should really count in the math here.
Also worth noting is that the "good" connections I identified cannot be booked as a single itinerary nor even as three roundtrips to save a few dollars on the TSA fees. The required connection time in Boston on JetBlue is typically 35 minutes but the carrier requires 90 minutes for all flights inbound from LaGuardia or Newark. So if there is a delay even beyond the crazy padding these flights already carry that's likely to be trouble.
The flights offer free wifi from gate-to-gate, free snacks and free drinks. The three hours at Logan Airport in the afternoon is more than enough time to enjoy lunch at Legal Seafood. And probably enough time to recharge my batteries, too. One of the limitations of the JetBlue E190 fleet is a lack of power outlets. That's not a huge deal for an hour or two of flying but if I'm spending 15 hours bouncing back and forth I'm going to need more electrons than I can reasonably carry with me.
The numbers really do not add up and that's a lot of time spent at LaGuardia in one day. And somehow I still think it isn't the worst idea I've had this week.
Related Articles: