ROAM Fitness, a first of its kind full-service fitness facility, invites travelers to 'hit the gym' at its new location at the AIRMALL at Baltimore/Washington International Thurgood Marshall Airport (BWI Marshall). The new center officially opened its doors on January 31, 2017 to the delight of travelers and airport personnel.
"AIRMALL Maryland seeks to make it easier than ever for travelers to stay active and maintain their wellness goals," said Brett Kelly, vice president of AIRMALL Maryland. "ROAM Fitness gives passengers the opportunity to stay fit and fresh in an atmosphere designed for fun and movement."
The 1,175 square-foot facility features a workout space for up to 21 people with amenities including a range of cardio equipment, free weights and designated stretching space. The storage wall includes secure cubbies where travelers can safely store their carry-on luggage and personal belongings while also charging their devices.
All members have access to private shower rooms with complimentary towels and shower products. Membership also includes complimentary rental of lululemon athletic apparel and Brooks Adrenaline GTS 17 running shoes. Membership passes are priced at $40 for a day pass, $175 for a monthly pass and $600 for an annual pass with discounted memberships available for a limited time.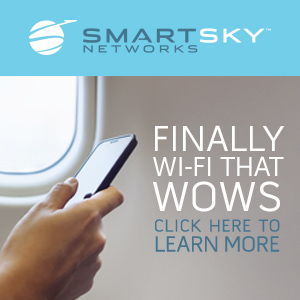 "We continue to emphasize fitness, nutrition and healthy options for our customers," said Ricky Smith, chief executive officer of BWI Marshall. "This innovation will offer another way for our travelers on the go to stay active." Located post-security in BWI Marshall's new D/E connector, ROAM Fitness is open from 5 a.m. to 10 p.m. daily. To purchase a pass or learn more about ROAM Fitness and its plans for future locations, please visit roamfitness.com.
Connect with AIRMALL Maryland on Twitter at @airmallbwi and Facebook https://www.facebook.com/airmallbwi.
About AIRMALL®
AIRMALL® is the developer and manager of the retail, food and beverage operations at Pittsburgh International Airport, Boston Logan International Airport (terminals B and E), Baltimore/Washington International Thurgood Marshall Airport, and Cleveland Hopkins International Airport. A leading airport concessions model in North America, AIRMALL boasts among the highest per-passenger spends and receives accolades for innovation and customer service. For more information on AIRMALL, visit www.airmall.com.