Dublin, Ireland-based Arconics has been lightening the load, both literally and figuratively, for pilots, flight crews and airlines around the globe for years. Not only did it launch the world's first Electronic Flight Bag (EFB) document viewer app for the iPad in 2010, but Arconics' AeroDocs safety and compliance software solution is currently flying on some of the world's leading airlines, including Cathay Pacific, Qatar Airways, Philippine Airlines, and Aer Lingus.
Now the aviation technology pioneers are looking to bring AeroDocs to carriers of all sizes with the release of a three-tiered upgrade path that is says is both easy to install and scalable to any size fleet.
Incorporating the document distribution and viewing modules in one place, 'AeroDocs Control' manages both Boeing and Airbus manuals and offers the quickest route to the paperless cockpit, according to management. 'AeroDocs Compliance' adds nextgen XML editing to the mix, which makes compliance and collaboration on a larger scale that much easier. And 'AeroDocs Enterprise', which is installed on an airline's own servers, brings a host of fully-customized efficiencies from the cockpit to the boardroom with multi-AOC management.
"We love talking to pilots and we feed their needs directly back into our product development process," says Arconics CEO Niall O'Sullivan. "In terms of product functionality, we learned that some customers simply want a fast track to a paperless cockpit, while other customers require XML editing, while other airlines need full customization and to host the software on their own servers. So, we've created a tiered offering making it easier for airlines to identify the AeroDocs solution that best solves their problems."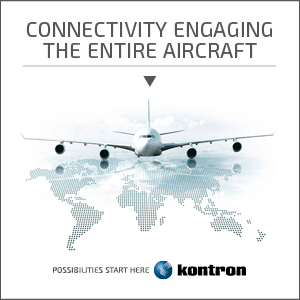 While cyber security issues continue to rankle the industry, O'Sullivan says AeroDocs' secure, cloud-based repository tackles those concerns head on.
"When deploying AeroDocs as a cloud-hosted solution we look at three distinct areas of security: network and infrastructure security, application security and user security. Although we can deploy to any suitable cloud, we most often deploy on Amazon Web Services," explains O'Sullivan.
"Every customer gets their own virtual private cloud (VPC). Each VPC is independently secured using Amazon's identity and access management best practices and all web and tablet sessions are secured using end-to-end SSL encryption," he adds. For airlines that require AeroDocs to be managed within their existing IT security infrastructure, O'Sullivan suggests 'AeroDocs Enterprise', which is hosted on the airline's own servers and can be fully customized to meet all existing and future security needs.
Citing Arconics' fruitful longtime partnership with Aer Lingus as an example of how early adopters benefited from the firm's comprehensive support structure and ongoing product improvements and innovations, O'Sullivan says he is equally proud of Arconics' more recent partnerships with clients like Cathay Pacific and Qatar.
"We like that our client list includes some of the world's best-loved, most efficient and most successful airlines," says O'Sullivan. "Cathay Pacific use AeroDocs to deliver documents and manuals across their mixed fleet of Boeing and Airbus aircraft, with 3,000 pilots using our EFB viewer [and] Qatar Airways is another milestone customer, an airline with huge respect within the industry.
"Qatar Airways also illustrates how AeroDocs can manage the document requirements of a large, mixed fleet of the most modern aircraft. We're close to completing a major deployment of AeroDocs Enterprise in Doha, with advanced workflows, task management and compliance tagging to help Qatar Airways maintain their spotless IOSA record."
And though Arconics hasn't announced its next high-profile airline partnership just yet, O'Sullivan say AeroDocs three-tiered solutions have definitely opened a few doors.
"We want to make it easy for airlines to deploy the most advanced software, no matter what hardware they use, and make sure that communication channels are open, reliable and future-proof," says O'Sullivan.
"I can't yet disclose the airlines with which we are currently in advanced negotiations, but I can say that many major airlines in the world are currently assessing AeroDocs and how it solves so many problems around document control and compliance. And because we now offer an entry level AeroDocs [solution], many airlines that have not yet gone paperless are discovering how the fast deployment of AeroDocs Control delivers the [most] painless path to the paperless cockpit."
Related Articles: