Can long-haul low-cost carriers be successful? Air France-KLM is betting the answer is yes, indicating that it will start up its own such operation with flights expected to commence in Winter 2017, one year hence. The new effort, dubbed "Boost" in a company presentation, will use the group's Airbus A340 planes on flights between Europe and Asia, with possible expansion to North America in the future. By 2020 the Group expects to have 10 aircraft at the new airline with its primary hub operation at Paris-Charles de Gaulle airport. Some 30% of the traffic will be on new routes, according to the company's statement.
The inflight experience is expected to remain comparable to the existing longhaul service from Air France while expanding the route map to regain some traffic previously lost and protect existing routes which are marginal performers today.
This new company will propose a simple, modern and innovative offer, whose positioning will not be low cost. It will offer its customers business and leisure destinations with standards comparable to those of Air France in terms of product quality and the professionalism of the crews.

The new company will also serve as a laboratory for the Group's innovative ability in terms of products, digital and technology, catering, cabin design, services and the customer experience, as well as for working methods.
Legacy carriers in Europe are feeling the pinch on Asia routes from Gulf State airlines. On the transatlantic side the pressure is coming from Norwegian, which recently launched from Paris and is rumored to be considering an Amsterdam base in 2017. The French market also faces significant competition from Air Caraibes feeding longhaul operations into the Caribbean. To counter these challenges Air France-KLM desperately needs to cut operating costs. Part of that comes from fleet modernization and more efficient aircraft. Labor costs remain significant, however, and the Boost effort is intended to deliver significant savings on that front. And that is likely to be a major challenge for the group.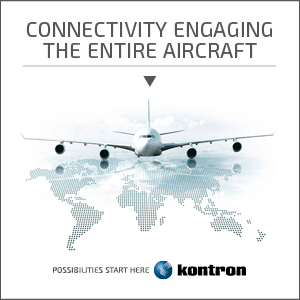 The Boost operation will seek pilots from the existing Air France pool "on a volunteer basis at work conditions adapted to its competitive positioning", meaning more hours flown at the current pay scale. Cabin crew will be offered "an independent career path to enable this new company to be operated at the level of market costs". And it is not like Air France and its unions enjoy positive labor relations today, without the new work rules in place.
The Lufthansa Group made a similar announcement in 2014, bringing its Eurowings longhaul operation to life. That operation has seen far more success than the Asia-based LCCs such as Air Asia X or Hong Kong Airlines' longhaul flights to Europe. Air Caraibes has been more successful on the "sun" routes. Eurowings uses twin-engine A330 aircraft and Norwegian operates with new 787 Dreamliners from Boeing; both types are more efficient than the A340s the Boost airline will use. That puts Boost in a more challenged position from the get-go, especially when also considering the potential labor challenges.
If the Group can hold to its idea of lower costs (and commensurate lower fares) while keeping service levels on board towards the full-service end of the spectrum this should be an obvious win for travelers. But that is a significant "if" the Boost effort faces; meeting the cost cutting goals will not be trivial.
Related Articles: