High performance 8-core airborne server easily handles increased broadband connectivity needs while supporting enhanced flight operations capabilities
Kontron, a leading global provider of Embedded Computing Technology (ECT), today added the advanced performance 8-core ACE Flight 4608 to the company's industry leading general purpose airborne server product line. Bringing datacentre-grade performance to commercial aircraft, the Kontron ACE Flight 4608 is a complete, highly integrated application-ready platform specifically designed to meet sophisticated communication application requirements. The powerful Kontron ACE Flight 4608 offers an optimal server platform for a comprehensive range of flight information systems including crew and passenger web servers, flight maintenance or manifest servers, connectivity server, wireless content server, In-Flight Entertainment (IFE) servers, and virtualization of software.
The Kontron ACE Flight 4608 integrates the Intel® Xeon® processor D-1539 (1.6 GHz) and includes 32 gigabytes (GB) of ECC DDR4 memory and up to 1.6 terabytes (TB) of fixed SATA SSD storage and two removable SDDs with up to 1.6TB of storage each. It supports extensive connectivity and bandwidth with features including a dual 4G/LTE modem for global access, an L2/L3 managed Gigabit Ethernet (GbE) Switch with 10x GbE Ports, 6 Rx (fixed), 1 Tx/Rx (Configurable) ARINC 429 channels and 2x Coax antenna connections for diversity.  Its rugged 4MCU air flow-through design meets harsh environmental aircraft requirements in a low power and lightweight unit.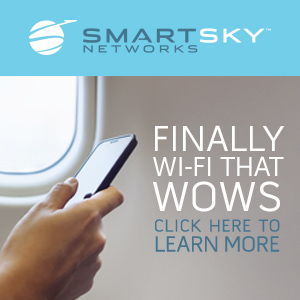 "The ACE Flight 4608 makes the connected aircraft of the future a reality today.  With it, developers can solve a broad range of computing issues with a single platform solution that supports virtualization," Kontron Head of the Avionics Business Line, Jim VandeSteeg.  "Not only does it satisfy increased demands for satellite and broadband-based connectivity services onboard, it can also support real-time data sharing with ground personnel including advanced capabilities such as data analytics and fast video transfers."
Kontron will showcase the company's complete line of ultra-rugged computing platforms designed for commercial aviation market at the APEX Expo in Singapore, October 24-27, Kontron booth #1942, For more information on Kontron's advanced commercial avionics IFE&C solutions, please visit: http://www.kontron.com/industries/avionics
Follow Kontron:
About Kontron:
Kontron, a global leader in embedded computing technology and a pioneer in secure IoT platform solutions, provides a combined portfolio of hardware, middleware and services. With its leading-edge standard products and solution-ready platforms, Kontron enables new technologies and applications across multiple industries. As a result, customers benefit from accelerated time-to-market, reduced total cost of ownership, product longevity and the best overall application with the highest reliability in embedded technology. Kontron is a listed company. Its shares are traded in the Prime Standard segment of the Frankfurt Stock Exchange and on other exchanges under the symbol "KBC". For more information, please visit: www.kontron.com