Today's agreement to adopt the world's first market-based measure (MBM) to control emissions from international aviation is a key milestone, whichever way you look at it.
After years of stalling, preaching, negotiating and compromising, ICAO has finally come up with the goods at its 39th Assembly in Montreal and convinced enough member states to endorse the first-ever global carbon offsetting scheme.
But with that consensus to build on, those who believe today's deal falls short of what is required to meet the Paris Agreement's aim of limiting global temperature increases to below 2 degrees Celsius will be pushing hard to ensure that more stringent measures are worked into the small print going forward.
For the moment, though, the aviation industry can take a moment to pat itself on the back for the crucial role it has played in reaching this point. In the words of Michael Gill, executive director of the Air Transport Action Group (ATAG) and director of aviation environment at IATA: "The industry took an unprecedented step to ask for a global measure to deal with the growth in aviation carbon dioxide emissions from 2020 onwards. What was a visionary approach seven years ago has today become a reality.
"We thank the government negotiators who have worked so hard to deliver a scheme which will successfully balance the growth in air transport and all of the economic and social connectivity benefits that it brings, with the need to address CO2 emissions from the sector."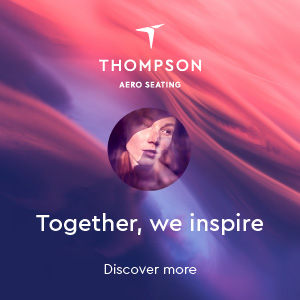 So far, 65 countries have volunteered to join the CORSIA (Carbon Offset and Reduction Scheme for International Aviation) from its outset in 2021. This will cover more than three-quarters of the growth in aviation carbon dioxide emissions from 2020 – a figure that will rise if more countries throw their hats into the ring and volunteer.
But it's a big 'if', as Daniel Rutherford, marine and aviation program director at the International Council on Clean Transportation (ICCT), points out.
"The politics of climate agreements at the [ICAO] Assembly level are quite difficult. You'd think that since ICAO lacks formal implementation authority the stakes would be relatively low, but member states don't take it that way. Indeed, we expect that several key countries will file reservations against the climate resolutions in a way that could weaken them further," Rutherford tells RGN.
The onus is on ICAO to ensure that what some see as a weak resolution is not watered down even further. "The next step is for ICAO's environmental committee to further hammer out the details, including on the key questions of what offsets can count, how to avoid double counting between the UNFCCC [United Nations Framework – Convention on Climate Change] and ICAO systems, and how alternative fuels will fit in.  If ICAO can come up with solid recommendations there, the agreement will be strengthened," says Rutherford.
Tim Johnson, director of the UK-based Aviation Environment Federation (AEF) and lead representative of the International Coalition for Sustainable Aviation (ICSA), hammers home the point that ICAO's work – painstaking and time-consuming as it has been – is far from done.
"Viewed globally, this is a landmark deal that addresses a gap in the plan to deliver the Paris Agreement, namely how to tackle the soaring emissions from international aviation. But there are gaps in coverage and many issues still to be decided that will determine its effectiveness," says Johnson.
"We urge ICAO and states to view the goal of keeping net emissions at 2020 levels as the start of a process. ICAO will now need to show strong leadership to strengthen the goal over time, in line with the effort to deliver Paris."
Related Articles: