The virulently misogynistic political climate being what it is in the US at the moment, it's no wonder that an all-woman reboot of a beloved, fanboy favorite like Ghostbusters would have a few detractors, but the level of bile and hatred directed at the cast and crew of this summer's Ghostbusters remake online has been unprecedented and started up the moment the first teaser trailer hit YouTube last spring.
I'm usually the first in line to bash an unnecessary, cash-grab-remake of a cherished, Hollywood classic, but I thought the trailer – which holds the record as the most disliked movie trailer in YouTube history and is currently one of the Top 25 most unpopular YouTube videos of all time – was hilarious. So, I must admit that I was stunned and deeply-disturbed by the flagrantly anti-woman bent to most of the pre-release criticism of the film. And don't even get me started on the racist, sexist Twitter troll venom directed at one of the film's co-stars, SNL's Leslie Jones. Simply put, through virtually no fault of its own, this movie had damaged goods written all over before it even hit theaters. Which, if you ask me, is a crying shame.
Not only is this internet-age Ghostbusters one of the funniest female-driven Hollywood comedies in years, but it's also one of the best reboots ever. And though I was initially a little wary of writer-director Paul Feig's (Spy, Bridesmaids) decision to abandon ties to the original films and start fresh with a totally new storyline and characters this time around, Feig and his supremely talented cast have captured comedy lightening in a bottle with this one, and I can only hope they're given the chance to reunite one day for a sequel. Yes, that's right, I liked this film so much I want a sequel. Suck it haters!
Starring Oscar-nominees Kristen Wiig (Bridesmaids, The Martian) and Melissa McCarthy (Spy, The Boss) as physicists and former childhood friends whose long-since forgotten research book positing the existence of ghosts starts climbing the charts on Amazon thanks to a rash of paranormal activity in NYC, this Ghostbusters, like the original, is the perfect mix of sly, character-based comedy and spooky, supernatural thrills and chills. Aided in their ghostbusting duties by SNL regulars Jones, who plays an MTA worker with an encyclopedic knowledge of NYC history, and Kate McKinnon as the mad scientist/engineer who actually builds their equipment, the core team also features Chris Hemsworth (Thor, The Huntsman: Winter's War) in another truly inspired comedic performance as the ladies' sweet but clueless receptionist, Kevin.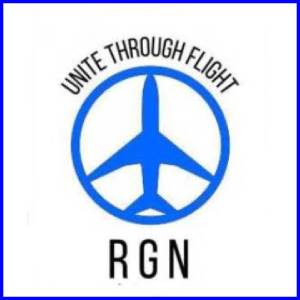 Also featuring killer cameos from original Ghostbuster's cast members Bill Murray, Dan Aykroyd, Sigourney Weaver, Ernie Hudson and Annie Potts (and even a very lifelike bust of the late, great Harold Ramis) Feig's female-powered foursome make what might have been a cheesy, watered-down retread into something totally new and gut-bustingly funny. And the film's many clever references and hat tips to classic scenes and characters from the original series are a joy to behold, particularly for old-school Ghostbuster fans watching the film with their kids.
Though the film loses focus a wee bit in the third act, by that time you'll be so deeply in love with these funny, fearless, female ghostbusters that you'll hardly notice. So, slime the online trolls, forgot everything you've seen, heard and read about this hugely-underrated comedy, and give these ghostbusting gals another go next time you fly. They're definitely worth the call!
Now playing on select Singapore Airlines, Lufthansa and All Nippon Airways flights worldwide, Ghostbusters is also available via streaming at iTunes, Amazon Video and Google Play.