Inmarsat is confident that the FAA's Performance-based Operations Aviation Rulemaking Committee (PARC) will recommend its next generation SwiftBroadband Safety (SB-S) flight deck communications platform for safety services by the second quarter of 2017, following in-service evaluations by airlines.
SB-S offers global-except-for-the-poles, secure IP connectivity for the cockpit. At present, modified versions of SB-S are operating without restriction, transmitting prioritized voice and ACARS/Future Air Navigation Systems (FANS) data for Hawaiian Airlines and FedEx.
"What we're hoping to come out of the PARC is a recommendation out of the FAA and [associate administrator for aviation safety] Peggy Gilligan that says the FAA and the PARC have evaluated SB-S for use for FANS and ATC and 'here are the observations', and 'this is the kind of performance and it is being used without restriction'," Inmarsat VP, safety and operational services, Captain Mary McMillan tells RGN.
She says Inmarsat hopes to receive this recommendation by the second quarter of next year. This would allow other countries and operators to adopt it.
From a strictly flight tracking perspective, ICAO is not qualifying the 15-minute position reports in its Global Aeronautical Distress and Safety System (GADSS) concept as a safety service "because then they're subject to multiple required communications standards that exist around that voice or data message back and forth but they are making it a performance standard", notes McMillan. Nonetheless, Inmarsat is certain that SB-S "not only meets the [ICAO] standard but far exceeds the standard and we can prove it", she says.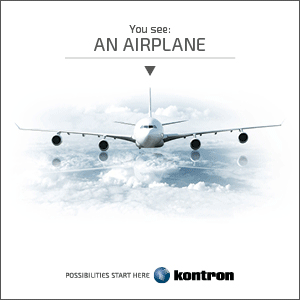 As readers are well aware, Inmarsat L-band satellites have long supported safety services when aircraft are out of range of VHF/UHF radio such as over large bodies of water. And Inmarsat is eager for airlines to migrate from its Classic Aero services to the higher bandwidth SB-S.
Discussion about that migration, and associated pricing, are underway, with Inmarsat partner SITAONAIR telling RGN that a Classic Aero price increase has been communicated to the service provider.
"SITAONAIR is committed to providing its valued airline customers-shareholders with the vital datalink and cockpit voice services needed for effective, safe operation of aircraft. The announced price increase in the satellite services needed to stream aircraft data, which will be passed on to airlines, is a matter we are addressing with the provider," says SITAONAIR. "Building on the support of our customers-shareholders and our historical relationship with the supplier, we are confident that we can reach an agreement that is beneficial to the entire aviation community before it comes into effect in April 2017."
Inmarsat Aviation VP strategy Fredrik van Essen insists that, with specific regard to Classic Aero pricing, "It's important to understand that at this point nothing solid has been decided." He assures that while some of Inmarsat's Classic Aero H+ services "will become impossible to service from 2018 onwards", the most advanced form of Classic Aero will be in service "for years to come going forward".
However, once it is recommended for safety services, SB-S over Inmarsat's I-4 satellite spotbeams is expected to be a superior solution to Classic Aero. Van Essen compares the move from Classic Aero to SB-S as being akin to the move from the rotary dial phone to the iPhone. "You have to look at the value and the total proposition and in that sense…SB-S is a big step up. Classic Aero will at some point not be supported and it's better to be prepared for these kinds of things."
Inmarsat has already received a fair amount of industry support for SB-S, underscored by the recent selection of SB-S by Airbus for its A320 and A330 aircraft families, and the aforementioned successful ongoing evaluations by Hawaiian Airlines and FedEx.
"Other airlines are also excited and have been asking us how to enable these advanced capabilities. They are eager for services that are faster, more efficient and deliver better value. The industry benefits from embracing new standards and, along with our partner network, we will deliver," says van Essen. The 777-300ER and 777X are in line to offer SB-S, notes Inmarsat.

Boasting a faster interface and data fortress door, SB-S enables new value propositions as well as new business models, including continuous positional awareness, Electronic Flight Bag (EFB) updates and a 'Black Box in a Cloud' tool.
In a brand new White Paper, Inmarsat lays out its full vision for SB-S. In it, the firm states:
Broadband data over IP is the game-changer. Today, our space-based communications technology finally exceeds the capabilities of ground-based data link. Satellite broadband is faster, more robust, and can reach over oceans and continents. The modernisation of our national airspace system is not simply assisted by satellite technology—it relies on satellite technology. SB-S is here now—proven and reliable—and ready and able to support airlines and airspace authorities in the next era of air traffic management, delivering improved safety, increased capacity, analytics, and cost savings.
Meanwhile, van Essen tells RGN that Inmarsat is "committed to and strongly value our distribution partners", including SITAONAIR and Rockwell Collins.
"We working with them right now on an evolutionary path for airlines to migrate from Classic Aero to SB-S. It is important to note that these partner discussions are ongoing and, together, we are exploring all options in order to finalise a migration strategy that works for airlines and the aviation industry. These are active discussions and I should stress that nothing has been finalised yet. Once we have concluded these commercially confidential conversations, we will be able to provide further details."