During the Aircraft Interiors Expo (AIX) in April, German multinational company Kontron indicated a strong interest in playing an important role in the IoT of aviation. This month, RGN caught up with Andy Mason, VP system & program management, aviations, transportation and defense at Kontron, to learn how the firm is progressing on this and other initiatives. Our Q&A with Mason is below.
How has your IoT messaging and planning developed since AIX?
AM: Kontron is an active player in delivering IoT-ready products, irrespective of aviation. We have a number of developing initiatives, some of which are under nondisclosure. Kontron is launching several IoT projects in multiple segments where we are contributing technologies that enable a more connected world. A common factor is the support of many nodes and sensors to facilitate greater data analytics intelligence and visibility. Kontron has been looking at smart factory and light rail applications that can also translate into solutions for commercial aviation. Our general strategy is to develop technologies that benefit multiple vertical and complementary markets; and aviation is one of them.
At AIX you mentioned the possibility of adding sensors to everything from life jackets to portable IFE units (to track them and ensure replacement in the event of shrinkage). What applications are you mulling beyond the cabin?
AM: We do see future applications beyond the cabin. There are two areas that we think present some interesting possibilities. For cargo aircraft, we are looking at providing a wireless infrastructure within the cargo plane to provide data exchange during loading and unloading, connecting the aircraft to the terminal or loading area, and providing wireless coverage outside the aircraft to facilitate the loading process. Eventually, we see possibilities to provide cargo carrier data in-flight. I can't provide further details at present, but this is one of the IoT-related activities we are working on currently.
We also have had discussions with airframe manufacturers about the best way to wirelessly connect to a large number of sensors that could be installed in the cabin and elsewhere in the aircraft.  Reliable and secure connectivity is needed to collect this type of sensor data in order to perform data analytics on the aircraft and then use it to connect with ground personnel so they have access to make informed decisions.
For cabin systems, Kontron is a leader in supporting the new Wi-Fi standard 802.11ac, and our equipment also supports ground 4G/LTE cellular. So we have a great deal of experience in deploying these wireless networks for commercial and business aviation. Low-powered wireless networks are also being considered to connect up to 10,000 sensors in an aircraft. There are quite a few future applications that could take advantage of this architecture.
Kontron's server and WAP hardware is already supporting a raft of wireless inflight entertainment systems. But you're also playing an increasingly meaningful role in connectivity on commercial aircraft [you're a key supplier for the European Aviation Network, for instance]. What can you tell us about this part of your portfolio?
AM: Kontron is launching several new products in the coming year for commercial aviation – 802.11ac WAVE 2 Wireless Access Point, 8-core Airborne Media/Connectivity Server and Satellite Modem Manager Units.
We need to give credit to our early customers who had the vision to develop the first connectivity systems that were widely deployed in North America.  Companies such as Aircell [in business aviation], Gogo [which owns Aircell, now Gogo Business], Row 44, Global Eagle [which bought Row 44] and other groups, like Lufthansa Systems, which was one of the first to launch wireless IFE for commercial aviation [with our hardware]. We've learned a lot from our customers, and have benefited from 10 to 12 years of experience in developing these types of systems. This means that we can bring a lot to the table for new customers coming into the market.
What gains have you made in the business aviation space?
AM: Kontron has been involved with business aviation for about four years and we currently produce similar "black box products" such as airborne servers and wireless access points specifically targeted for business aviation. In general, the requirements are a little different than installing for commercial aviation.  There is less space so if you're providing a wireless network on a business jet, for the most part, you can do it with one WAP. People in business aviation demand highly reliable connectivity links, and Kontron is supporting their needs with several new connectivity programs. Business aviation also requires different antennas systems in business aviation, generally smaller antennae, therefore, we offer scaled back versions of what is on board an Airbus or Boeing. As you can see, we're growing in this space.
Kontron's wireless IFE hardware is a retrofit solution; do you intend to offer portable wifi boxes as have become popular with some low-cost carriers in Europe?
AM: Kontron is looking in two directions.  One direction is supply "lower-end portable bring-on-board type systems"; the other direction is to provide higher safety certifications in onboard maintenance and operation equipment that I think we are well suited to develop.
Kontron isn't really too interested in developing a carry-on Wi-Fi system, in part because of the possible concerns about battery safety. We find that developers may use this type of portable system for trials, to check out software.  We do know there is a market for onboard processing and wireless systems to deliver the connectivity needed to hook up to more safety-critical and security conscious aircraft networks. Strategically, Kontron is interested in going in that direction versus the commoditized carry-on. As mentioned earlier, because we're in a lot of different market segments, we can leverage the expertise learned in one business and bring it to another. An example is for the transportation market.  We have a passenger entertainment system, which was leveraged from our avionics experience and also extended for video surveillance. I think that's the unique thing about Kontron is that because we're in diverse markets, we can leverage what we offer to benefit customers in other segments.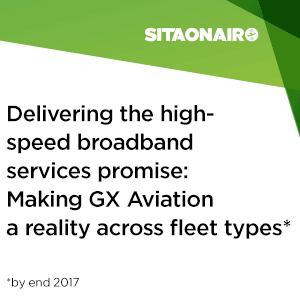 Would you ever get involved in embedded IFE provisioning?
AM: I have a couple of examples of Inseat IFE Display units on my desk that we developed a few years ago. Kontron has extensive strengths in wireless, networking and connectivity, and while I think the market for in-seat displays, for hard-wired IFE, is a good market, it isn't what Kontron is interested in pursuing right now. There are some significant certification challenges involved such as the interaction with the seat, including HIC testing.  We have the technical capability to do it, but it is not high on our priority list to add to our product roadmap.
Here is another example of the cross-pollinations between the different areas within Kontron. We are able to take systems originally developed for military aircraft and adapt them to business aviation with many of the same building blocks and techniques. We've developed railroad wayside switching safety-critical systems that have been deployed in Europe.  Kontron can apply many of the certifications and technologies developed for these programs for commercial aviation.
There are different levels of safety certification for the cabin and for flight critical systems, with a migration area in-between. Kontron solutions and building blocks previous used for IFE&C can be adapted for other applications such as airline operations & maintenance systems. Even though this is not currently our main focus, we are constantly looking at deploying our products into higher level applications that require these additional safety certifications.
Related Articles: