Anyone who has ever waited in a long, never-ending airport taxi queue or slogged through a seemingly endless line at customs can tell you that sometimes, just knowing how long of a wait to expect is half the battle. And while Denmark-based BLIP Systems' patented BlipTrack solution might not ever be able to make airport lines move fast enough for some passengers, the quick, real-time insights and easy-to-interpret visualized data BlipTrack provides stakeholders in various verticals across the globe is already changing the way end-users and decision makers think about things like travel times, queues and traveler flow.
Launched in 2007, BlipTrack measures and predicts the movement of people and vehicles in airports, train stations, ski resorts, amusement parks and more, and is currently in use at more than 25 international airports including Toronto Pearson, Dubai, the Schiphol Airport in Amsterdam and New York JFK. More recently, BlipTrack's innovative road traffic technology has also been helping to alleviate traffic congestion in a number of countries around the world and for almost a year now, BlipTrack sensors have been helping to identify taxi rank bottlenecks at the busiest single-runway commercial airport in the United States: San Diego International Airport (SAN).
"We chose the BlipTrack solution because it is a very cost-effective, reliable solution compared to other providers," says David J. Boenitz, director of ground transportation at San Diego County Regional Airport Authority. "[And after] almost a full year of operation, the system has helped identify time periods where taxi passenger wait times exceed 10 minutes."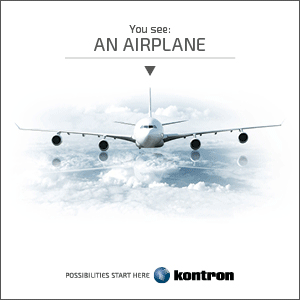 Using sensors mounted at the airport's taxi queue line entrance and exit, BlipTrack detects and registers the signals of Wi-Fi or Bluetooth-enabled smartphones and tablets as taxi customers enter the line and again when customers enter the taxi. The collected data is then analyzed to improve taxi cab performance and assess schedule deficiencies and taxi dispatches. "The sensors and associated data have greatly enhanced customer service and our ability to schedule taxis to be available when needed," adds Boenitz.
And though using sensors to detect wireless signals from passenger's mobile devices may raise privacy and/or data security concerns with some travelers, BLIP Systems' marketing manager Christian Bugislaus Carstens says BlipTrack has that covered as well.
"The sensors only time stamp each device's unique ID (MAC address) and do not pick up any sensitive personal information. The unique device ID is also encrypted in the sensor, making it impossible to identify the mobile device afterwards," explains Carstens.
The sensors are passive and do not work like iBeacons. "BlipTrack sensors automatically, and without interaction from the travelers, detect mobile devices with enabled Bluetooth or Wi-Fi, [so] the penetration rate is also significantly higher at 40% than with iBeacons at 1%," claims Carstens. "In order for iBeacons to work as a tool to optimize queue and monitor flow, the technology requires that passengers download a mobile app. However, recent studies show that very few travelers download these apps, which significantly affects the penetration rate negatively in order to provide trustworthy queue and flow data."
JFK Airport and Brussels Airport have also adopted the solution to improve their taxi rank performance, according to Carstens.
Having stood in his fair share of agonizingly long lines at airports, the BLIP Systems executive says he knows all too well the importance of accuracy in wait time data.
"For me personally, it was when I went through JFK Airport and the first thing I saw [were] the big screens with estimated TSA wait times. The uncertainty around how long the TSA process will take weighs heavily on the mind, particularly when confronted with what appears to be a lot of travelers in line in front of you. So, I felt proud that our small company with only 20 employees from little Denmark is able to help ease millions of traveler's minds," says Carstens. "In addition, the data also allows the airport to notify staffing if areas in the terminal are becoming congested, so staff can identify and rectify bottlenecks before they escalate."
When it comes to future potential uses of mobile device tracking sensor technology, Carstens says BlipTrack is just getting warmed up.
"BlipTrack is so much more than Bluetooth/Wi-Fi sensors," he insists. "The heart and soul of BlipTrack is actually our back-end solution, which is able to combine and utilize several airport and sensors inputs, such as operational airport databases, passenger data, flight information, queue measurements and overall trends. With data from multiple data sources, airport managers are provided with both live and long-term forecast scenarios, enabling them to automatically and effectively plan capacity and allocate staff resources for days, weeks and months in advance."
"The solution is already implemented in other verticals, such as road traffic in Switzerland, New Zealand, USA, UK, Denmark, Sweden, Norway, Canada and Ireland. And in recent years, the solution has also been rolled out in ports in Denmark and the UK, train stations in Holland, ski resorts in the USA, amusement parks, and at events all over the world."