Dawson Media Direct has announced the extension of its long-term content management relationship with Cathay Pacific to deliver an innovative digital press component for its brand new Airbus A350-900 aircraft. The service enhances the reading-matter offer significantly across cabin classes in an IFE experience innovated for the airline's new-generation fleet, which grows to 22 units through 2016-2017.
Up to 40 premium newsstand magazines are offered via fitted IFE screens – both local and international titles – all refreshed in line with publication frequency and regularly reviewed for popularity with the airline's readership in Chinese and English. The aircraft is built from advanced construction materials, including carbon fibre composites, packed with innovative technology that increases operational efficiency by 25 per cent, and the target for paper-free inflight reading materials will further enhance its enviable eco-efficiency profile.
"DMD has a long and happy working relationship with Cathay Pacific, providing both printed and digital product for aircraft and airside", says DMD managing director Paul Rayson.
"This content innovation is one we welcome and applaud, and we look forward to doing our part to help with a successful A350 rollout in the coming months."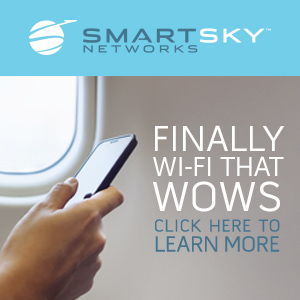 About DMD
DMD is the only global provider of print and digital publications to airlines, airports and international travel operators. With over 120 international airline clients, over 115 airports served worldwide and over 130 million copies delivered per year we can uniquely serve any airline as its single global supplier. We provide quality consumer media from around the world and connect airlines to valuable publisher partners. Our digital press service provides content online to passenger devices in premium lounges, also for seatback screens or direct to devices via onboard WiFi, complementing print to complete one integrated service to airlines.
About Cathay Pacific
Cathay Pacific Airways is a Hong Kong-based airline offering scheduled passenger and cargo services to nearly 200 destinations in Asia, North America, Australia, Europe and Africa, using a fleet of around 140 wide-body aircraft. The company is a member of the Swire group and is a public company listed on the Hong Kong Stock Exchange. Cathay Pacific has made substantial investments to develop Hong Kong as one of the world's leading global transportation hubs. The airline is a founder member of the oneworld global alliance.